Do It Today!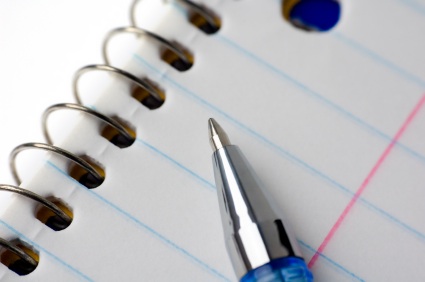 The smallest deed is better than the greatest intention.
How often have you said, "I really should visit Aunt Emma," or "I'm going to write a note of appreciation to my child's teacher." Most of us have good . . . even great . . . intentions. We plan large and wonderful activities. But somehow we just "run out of time" to do them all.
However, there's always time for the small deeds. Today I received a note from someone I work with, just a few words of appreciation. No big fanfare. No shiny plaque. Just a handwritten note that probably took a minute or two to write. But that short letter changed my whole day. I felt different about myself and those around me.
Jesus recognized the value of the small deed. Mark 10:41 records that Christ said, "Anyone who gives you a cup of water in my name because you belong to Christ will certainly not lose his reward" (NIV). A glass of cold water. Something that costs us virtually nothing. Yet, to a thirsty person, that glass of water can be so refreshing.
What can you do today to brighten someone's life? Write a letter? Make a phone call? Bake a batch of cookies? Don't put it off. Do it today and see what a difference it makes.
(Originally published in It's A Great Life published by Central Assembly of God church in Springfield, MO, in 1986.)
Copyright © 2008-2015 Shirley Shedd
Read more about the writer: Shirley Shedd
---
Post Your Comment...
---