40 Miles of Farmland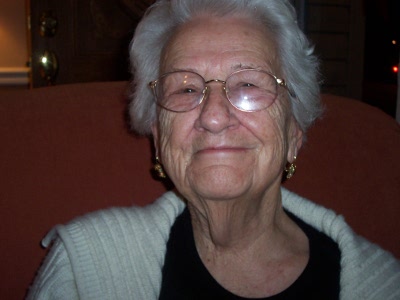 My sons and I recently went on a trip to visit my sister and her family in North Carolina. Erich, my husband, stayed behind to finish up some much needed repairs on our house. On the way down to see my sister we stopped by to visit my "Granny," my mom's mom. She lives alone and is nearing 88 years of age.
My Granny, along with all my grandparents, has always been a very special part of my life. Growing up, I can't even tell you how many ballgames, graduations, birthday parties, and other special occasions she and my Grandpa attended. They made me (and all their grandchildren) a priority in their lives.
Granny always worked hard in her yard. She would have the most beautiful flowers and a lovely garden. I can remember when she used to walk three to five miles into town. Her energy was contagious. She loved kicking her shoes off and getting on the floor to play and laugh with the kids.
Of course, through the years her energy has faded, but she still always seems to enjoy being around her family. When my Grandpa died about five years ago, the transition to living single was not an easy adjustment for her. She gets lonely as anyone would living alone.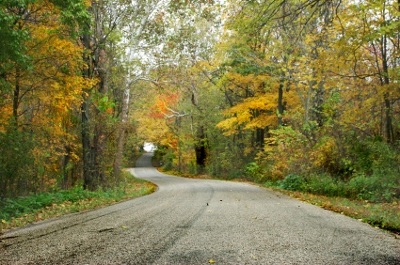 Our Recent Visit: A Priority
On our recent visit, the boys and I stayed the night with Granny. At first, I was unsure if the noise level of little children would get on her nerves, but after a while I felt at ease. The next morning we said goodbye and headed to my sister's house for a few days.
When we left my sister's for the return trip home, I considered going back to my Granny's for another visit, but it was extra time and miles and to be honest it was just inconvenient. So, I decided to take the interstate and forgo the visit to my Granny's house. But about two hours into my trip, I had a thought – "What if I were to jump off the interstate and take the back roads to go visit Granny one more time?" I know-- what a silly idea since I had just seen her a few days before.
As I sat there arguing with myself, I punched in her address into the GPS. The result showed 40 some miles to her house. I took my next exit and began traveling the back roads of North Carolina. I saw every farm there was to see for miles. Even as I drove I still felt silly for my decision, but decided not to turn back.
After about 40 minutes we pulled up to my Granny's apartment. She greeted us with a smile and that was all I needed. Our visit was short. We ate lunch together (chicken nuggets and french fries followed by a moon pie) and then sat in her backyard while the boys pushed one another in the wheelbarrow. We talked and laughed and sometimes we said nothing, but I know she appreciated our visit – I could see it in her eyes.
As we left her house that day, all I could think of was how the tables are now turned in life and it is my turn to make my Granny feel like a priority in my life. Yes, even if it means 40 miles of farmland.
Copyright © 2008-2015 Christy Biswell
Read more about the writer: Christy Biswell
---
Reader Comments...
2010-06-12 17:27:33
"Christy's article touched my heart because her Granny is my Mother. Christy and my mom are very special people and I really appreciate Christy's thoughtfulness and love for mom. "
- Sandie
2010-06-10 14:40:15
"Good job Christy. We will show it to Granny. "
- Frank & Quita Clifton
---
Post Your Comment...
---