< Back to Strength for Your Spirit
God's Love Language
"Then the righteous will answer Him, saying, 'Lord, when did we see You hungry and feed You, or thirsty, and give You drink? And when did we see You a stranger, and invite You in, or naked, and clothe You? And when did we see You sick, or in prison, and come to You?' And the King will answer and say to them, ' …to the extent that you did it to one of these brothers of Mine, even the least of them, you did it to Me.'" (Matthew 25;37-40 NASB)
"He (Jesus) said to him the third time, "Simon, son of John, do you love Me?' …And he said to Him, 'Lord, You know all things; You know that I love You.' Jesus said to him, 'Tend My sheep.'" (John 21:17 NASB)
"But God demonstrates His own love toward us, in that while we were yet sinners, Christ died for us." (Romans 5:8 NASB)
"For God so loved the world that He gave His only begotten Son,…" ( John 3:16a)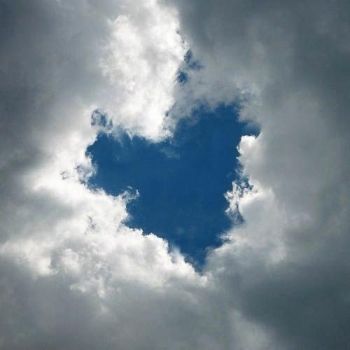 Our Love Languages
Many of us may have heard of or read the book, The Five Love Languages by Gary Chapman. It helps us to understand that each of us, based upon our backgrounds and personalities, interprets and expresses love in a different way. A person tends to interpret love in the way they themselves express it. So, if you want to know what a person's love language is, you can often just pay attention to how they express their love. Imagine the marriages that could be saved if individuals could understand and express one another's love language!
Because of my personality and how I was raised, my love language is acts of service, which can be anything from the mundane tasks of life for my family to creating special moments. Consequently, I feel loved when my husband takes the initiative to relieve me of a task or joins me in one. Since opposites attract, my husband's love language is very different from mine. It is more relational, involving touch and verbal expressions.
You can imagine the misunderstanding and disappointment that can arise if we are not conscious of how we are expressing ourselves to one another. If we are not willing to come out of our comfort zone and express love to the other person in his or her love language, it would be like "Martha" clashing with "Mary" (see Luke 10:38-42). I was experiencing the hurt and disappointment of one of these moments one day when God gave me a revelation. He revealed to me that He too had a love language and it also grieves Him when we miss it. This language is seen in the parables of the kingdom and the return of the King found in the Gospels.
The Revelation
The kingdom of Heaven is about expressions of love to God arising out of an intimate relationship with Him. In the parable of the talents (see Matthew 25:14-30), since the slave with the one talent knew what the master required and what kind of person he was, he should have multiplied his money. The love language was the multiplication of the investment.
In the parable of the sheep and the goats (Matthew 25:31-46), the love language was the "sheep's" service to others in need. In the parable of the ten virgins, the love language was the wise virgins' readiness and preparedness in anticipation of the bridegroom's coming. The love language expressed by the slave that was put in charge of the master's household (Matthew 24:45-51) is his faithful attentiveness to the task until the master comes.
Dependability and loyalty is the love language of the Kingdom. Jesus sums it up when He said, "If you love Me, you will keep my commandments" (John 14:15, NASB). His commandment is that we love one another as He has loved us (John 15:12,17).
God's Love Language
The love language of the Kingdom is expressed in what we do and the motivation with which we do it. In Jesus's parables we see that this love has its expression in faithfulness, generosity, preparedness and anticipation of His coming, obedience, dependability, ministering to His flock (John 21:15-17), and in seeking and winning the lost (Luke 15).
We know this is true concerning God's love language because He expresses His love for us in the things He does and has done for us. See Romans 5:8 and John 3:16 listed above as well as Ephesians 2:4 and 1 John 3:16.
In order to express the love language of the Kingdom, a person must first have a relationship with the King (God) and live a life of intimacy with Him. Jesus said there will be those who will come to Him trying to justify their entrance into the Kingdom of Heaven by their works, but they will not be received because they had no relationship with Him (Matthew 7:22,23).
This relationship is established by trusting in Christ's death and resurrection for our salvation (John 1:12, Romans 10:9,10). He then gives us His Holy Spirit to help us to learn His ways and reflect His heart (John 14:16-20; 16:13,14). Our service then flows out of this relationship, delights the heart of God and lays up rewards for us in Heaven (1 Corinthians 3:11-15; 2 Timothy 4:7,8; Matthew 6:20).
Let us then follow the admonition of 1 John 3:18: "Little children, let us not love with word or with tongue, but in deed and truth" (NASB)
Let's pray:
Thank You, Lord, for Your love that You demonstrate to me every day as You bless and protect me, provide for me and answer my prayers. Help me, Holy Spirit, to do the works that will speak love to the Father and delight His heart. In Jesus' name, Amen.
Copyright © 2008-2015 Shermaine Jones
Read more about the writer: Shermaine Jones
---
Reader Comments...
2010-06-03 12:03:49
"Hi Shermaine,

Just a little note to express my pride in you for following your heart and God's guidance in your endeavors for His glory. Keep up the great work it is truly a blessing.

Love you much,"


- Marie
---
Post Your Comment...
---