Coastal Connotations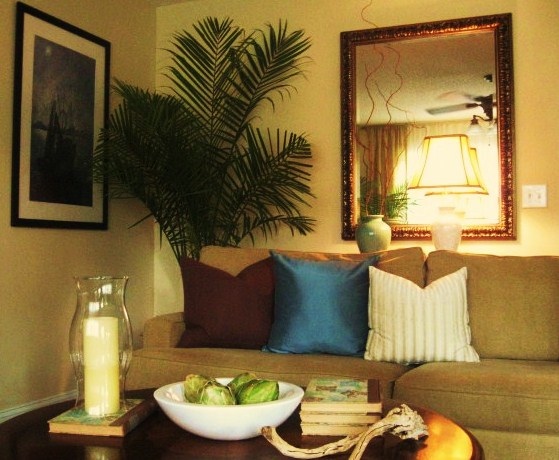 If you've been to the coast recently, or if you're longing for a trip to the shore, no doubt, you've been inspired.

Lingering are the roars of celadon green waves, and a golden sun against Carolina blue skies. The white silky sands were underfoot with its warmth.

Recalling the morning's stroll, sea grasses nestled among weathered gray driftwood sway in the sea's breeze. Are we there yet!

Recreating this scene can be done in any room without the risk of creating a coastal 'themed' room. Save the nautical caches for the kid's rooms or the beach house itself. Here, we were going for the coastal 'inspired' room. Color and texture are the backbone. Fabric and upholstery are still kept neutral in sand with a sandy bottom as well. The cool tones of water and sky are implemented throughout the scheme, while natural elements accessorize it.

This family room achieves its goal by evoking coastal connotations instead of literally translating it with its typical decor. Sure, a bowl of shells on the coffee table, or a pair of egrets flanking the fireplace would be lovely, but that would defeat the purpose of this room. The tone of the walls keep the palette on the warmer side, but a quick change to the palest blue on the walls instead, instantly cools things off without changing anything else. It's still cozy, still relaxing, still casual, with still a measure of sophistication.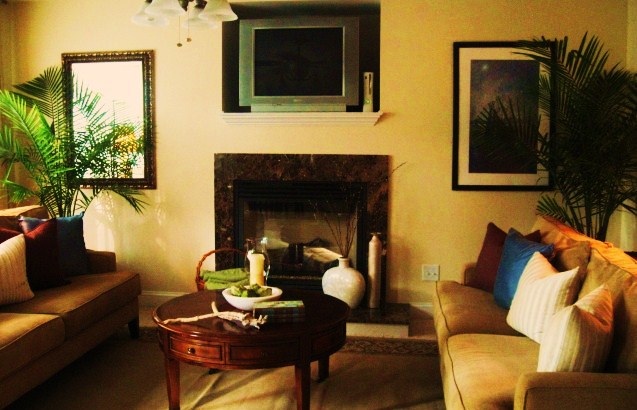 Copyright © 2008-2015 Kristy Beelendorf
Read more about the writer: Kristy Beelendorf
---
Post Your Comment...
---