When God Reaches a Man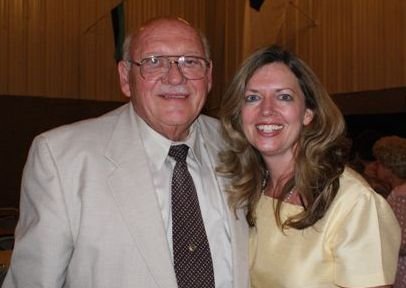 I love stories. My memory fails me when it comes to dates in history, but details about people seem to stick. My husband loves the history channel, which I tend to despise. However, I have discovered that I am very interested in the past when it is presented through the stories of people.
Today I'd like to share with you the story of my wonderful Dad. In 1934, John Clayton Sheridan, Jr. was born in his Grandmother's home, was the firstborn of four to John and Elsie Sheridan, a young couple of Philadelphia, Pennsylvania. John (who liked to be called Jack) was of Irish descent, schooled only to the 7th grade, but a whiz with math and naturally skilled as a salesman. Elsie was a true blueblood of English descent, trained in finance at Warden's School of Philadelphia. (When I was growing up, I recall her asking us to call her "Grandmother" and not "Grandma"!)
Jack started out with his own horse drawn Bread Wagon, selling bread to the local stores. At different times he also owned a Mom and Pop Store in some smaller towns, which included a delicatessen where my Dad worked after school daily as a young boy and teen.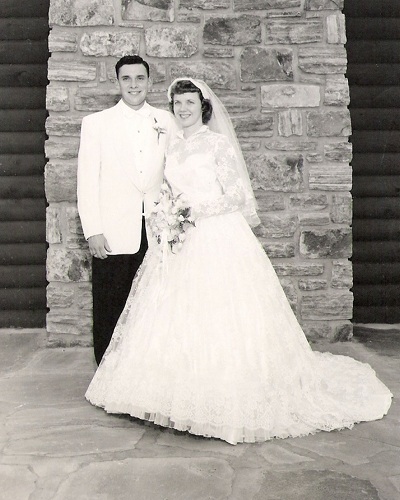 He would slice meats, make hoagies (which became a Christmas Eve tradition in my home growing up), butcher sides of beef, bag potatoes and stack the returned soda bottles in their proper bins—which was his least favorite thing to do! His family lived in the rooms behind the store, so their lives were full of activity.

My Grandfather was quite successful and ultimately built up his own franchise with Arnold Bread, distributing throughout Delaware and Delaware County. Their lifestyle became somewhat luxurious in those post world war days, buying a Studebaker Truck for the business and to top it off, they won a 1946 Chevrolet! Unfortunately, their supposed good fortune had an adverse effect when the local families became jealous of them, and it hurt their business. My Dad also recalls his Mother having an overbearing personality which was often abrasive to the customers. So much so, that she started a pattern of moving to a different town every time she had a conflict with someone! His father seemed to go along with her and this resulted in my Dad and his siblings going to nine different schools during a period of eight years!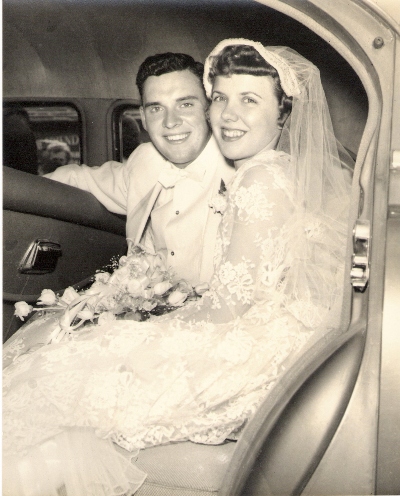 Ultimately, their lives changed dramatically when his father lost his franchise and everything they owned by selling to a grocer who was outside his territory. It was only across the street from his boundary line, but a violation nonetheless. This devastating event led them to move to the small town of Quakertown, Pennsylvania, into a hacienda-type building that had four walls, a flat roof and a floor. There was no plumbing or central heating. There was a well outside which collapsed within a few weeks. My father would hike a half a mile to get water from the local schoolhouse several times each day.

The life of luxury was past, and Jack now needed to travel to Trenton, New Jersey to sell bread. He would be gone most of the week, and had Thursdays off. My Dad recalls that he would take him out of school on Thursdays to stay home to do work on the house together. He and his oldest sister, Lois, would also work for vendors at the local Q-Mart selling fish sandwiches and making French fries. He started to drive a year before he had a license because his Mom didn't drive. He bought a '34 Plymouth for $50 with his earnings so he could run the errands for the family while his Dad was away working.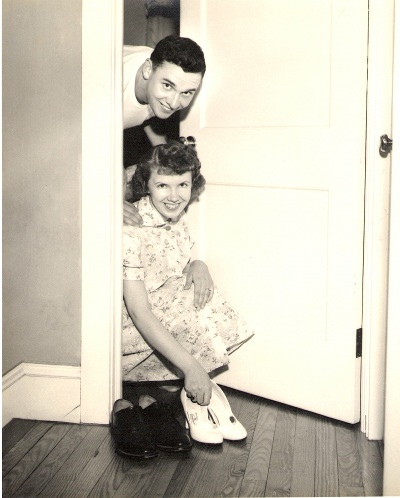 Here's where the story gets fun! One of their neighbors in Quakertown just happened to be a Latvian, Pentecostal Pastor. My Dad's car broke down in front of his home one day and he recalls the neighbor chastising his Mother, through his broken English, for being so tough on her son. It surprised my Dad and apparently the neighbor had noticed his hard work. One day the Pastor's son invited my Dad to drive to Harrisburg to visit some girls from a Christian summer camp that he had met. The only stipulation was that on the trip back they would have to attend the Sunday night church service at Quakertown Assembly of God. My Dad was okay with that and His Mom gave him permission to go. They never saw the girls in Harrisburg (God had other plans), but they headed back to Quakertown for the service.

My father had never been to this church and was not a follower of Christ. To his surprise, there was a particular young woman playing the piano who was from his school.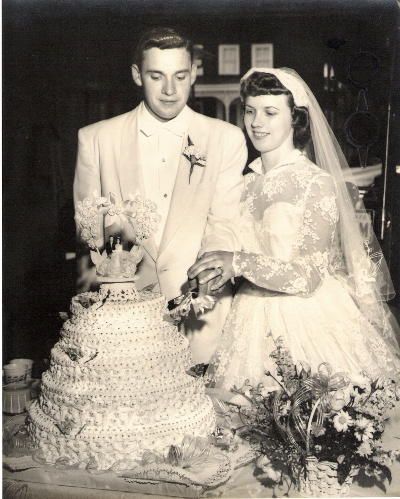 He had never met her or spoken to her, and yet if you were to look in his wallet, you would find a photo of her! You see, on the first day that he attended school two years ago, he walked into a classroom and saw Doris Lindberg. Something inside him told him that she would be his wife. But, being an introvert, he never had the courage to speak to her. One day at school he noticed that one of his buddies had a picture of her and he asked if he could buy it. He doesn't recall how much he paid, but he carried her photo in his wallet for two years without ever having spoken to her!

Needless to say, he attended the Sunday night service for the next two weeks! To his surprise again, something unexpected happened on the third week. He thought he was attending to see Doris, but he discovered that the Lord had led him there and that night he invited Jesus to be the Lord of his life! And whenever we choose Jesus, He makes us new and gives us confidence. So that night, Clayton also spoke to Doris and invited her to go to the school Play with him and that was their first official date. Doris also had been inwardly longing for him to ask her out for over a year—but she wasn't allowed to date guys who were not Christians. In God's time, both of their desires came to pass.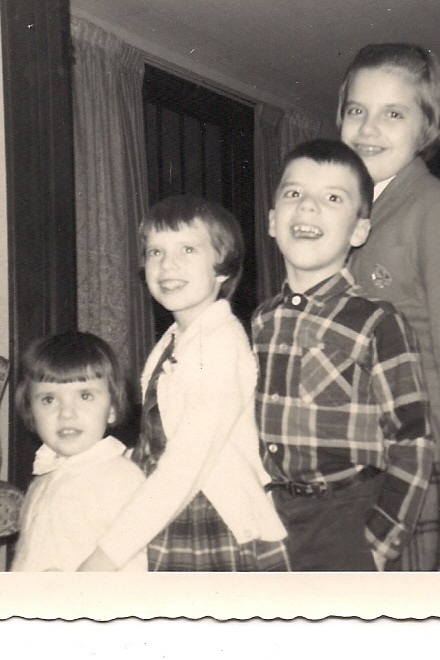 A little while later my Dad was listening to an evangelist at church, when he had an urgency in his spirit to attend Bible College. He did so upon high school graduation, and the school gave permission for him to propose to Doris (who is a year younger) only because she had been teaching Sunday school at her home church! (Strict rules in those days.) They were married in 1955 and had four adorable children. They were Pastors of churches for over 25 years when my Dad became the Secretary/Treasurer of the Pennsylvania/Delaware District Council of the Assemblies of God. He is retired today yet still serves as District Stewardship Rep and Archives Director. All four of their children and/or spouses are in full time ministry and serving the Lord. They have 12 grandchildren and three great grandchildren. They are still active in their church, helping with Sunday school and home group ministry.

My Dad is living proof that when God reaches a man, he often reaches an entire family for generations to come.

God's providence brought my parents together, through adverse circumstances for my Dad, but well worth it! We learned later that the neighbor who was a Pastor, Peter Vokrot, had prayed for my Dad's family every day! My Dad's Mom, Elsie, had a radical change in her life in later years, as Jesus became her Savior also. The Bible tells us that the Spirit of the Lord is drawing everyone to Jesus. He answers prayers and brings about His purposes through circumstances and through people. My Dad is truly a hero to me. He has loved and encouraged me always, as well as my husband and my children. He has been a godly example to follow for all my years, and I thank the Lord every day for His influence and love in my life. Dad, you're the best!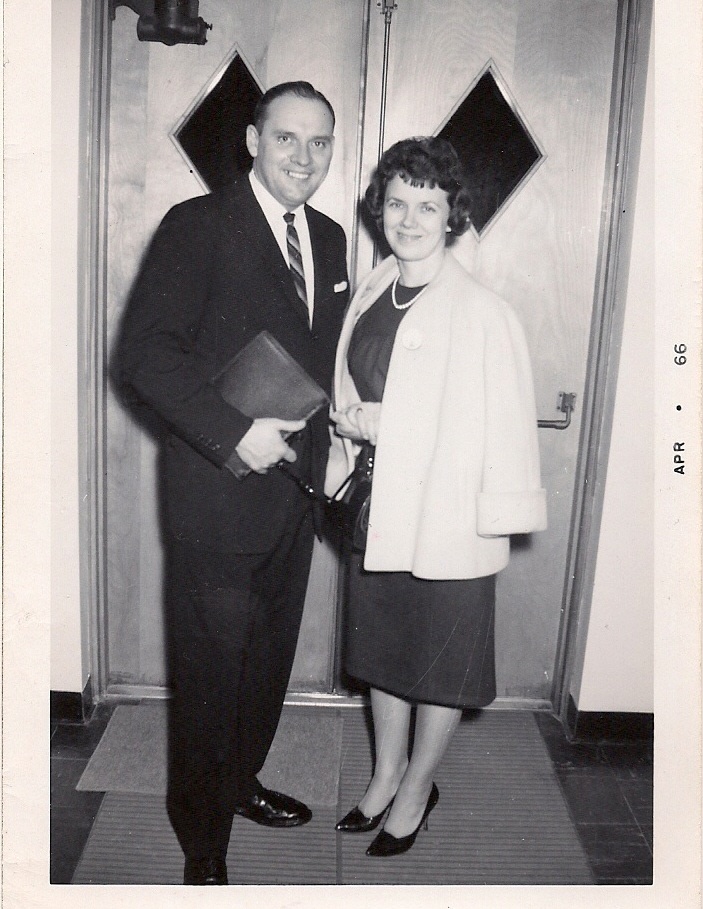 Clayton Sheridan, Jr. and his wife in ministry.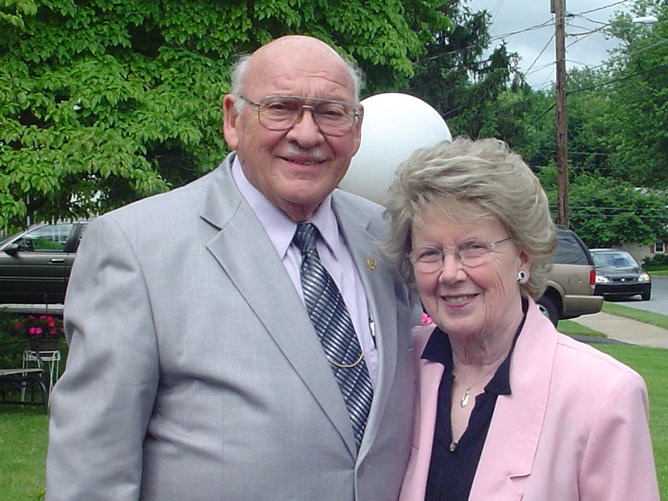 Taken in 2002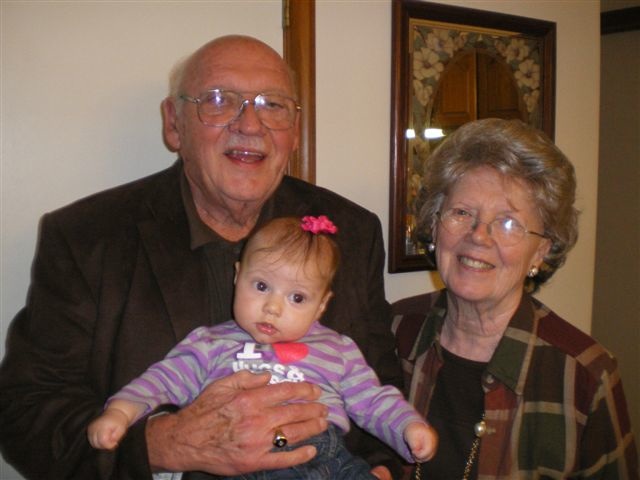 First great-grandchild (Dawn's first grandchild)
Copyright © 2008-2015 Dawn Sheridan Kollar
Read more about the writer: Dawn Sheridan Kollar
---
Reader Comments...
2010-06-02 13:53:57
"Thank you, dear folks and bless you. Your message was beautiful and very touching. How the Lord does bless us and helps us and gives all to us in His time - as it was in your family and letter."
- Jim
---
Post Your Comment...
---