< Back to Strength for Your Spirit
The Taming of the Tongue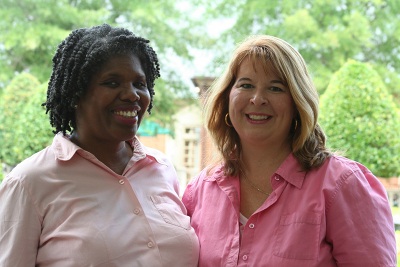 "Do you not believe that I am in the Father, and the Father is in Me? The words that I say to you I do not speak on My own initiative, but the Father abiding in Me does His works. (John 14:10 NASB)

"…I do nothing on my own initiative, but I speak these things as the Father taught Me." (John 8:28 NASB)

"…be filled with the Spirit, speaking to one another in psalms and hymns and spiritual songs…; always giving thanks for all things in the name of our Lord Jesus Christ to God even the Father."(Ephesians 5:18b-20)

Introduction

In my childhood and adolescent years, the thing that got me in trouble the most was my tongue. I always had to have the last word and I had to say what was on my mind even to adults. So, I came across as sassy and disrespectful. Through my mother's consistent correction, I learned two important things. First that I could not always say what I was thinking especially to adults or those in authority.
Second, I should always choose my words carefully. I gave my life to the Lord Jesus at age sixteen. As I began to grow in my relationship with Christ, I began to realize the importance of my mother's training. I began to understand why the old saying, "Sticks and stones may break my bones but words will never hurt me," was untrue. Words are like stones or even arrows and must be carefully directed.

Truth Uncovered

In John 14:10, Jesus in order to give evidence of his oneness with God begins to speak of the origins of His words. He said that the words that He speaks are not of His own initiative. One would then expect Him to say that the words He speaks are what He hears from God. Instead He says, the Father in Him "does His works." In John 8:26, He says, the things (words) He has heard from the Father that is what He speaks. This passage flows as expected – words spoken flow from words heard. In John 14:10, words spoken flow from works accomplished. Since both passages are expressing the Divine origins of Jesus' words then we can draw the conclusion that words and God's works are used in John 14:10 interchangeably. In other words, God's spoken words are the vehicle He uses to accomplish His works.
This is seen in the creation process. We know that God did the work by His words. He spoke everything into existence and on the seventh day Scripture says He rested from His work (Gen. 2:2).

Truth Interpreted
This indicates to me that words have purpose. When God releases a word, it is to accomplish a work. Since we are made in the image of God, so it is to be with us. Our words are to be used to accomplish a work. Because His words performs works, God is intentional in His words. So, we need to be intentional in our words. In other words, they need to have an aim. We should use them like arrows aimed at a target. Ephesians 4:29, tells us what the target should be – the edification of the hearers. The aim of our words should be to build up and strengthen those who hear even if we are the only hearers. What we say to ourselves is just as important as what we say to others because our words do a work. James 3:1-12 indicates this also. James describes the effects of words that have either an intentionally negative aim or no aim at all. Instead of using the term "words," he speaks of the part of the body that helps formulate the words – "the tongue." In verse 6, he says it defiles the body, sets on fire the course of our life and is set on fire by hell. He continues in verse 8 to say that no one can tame the tongue, yet Jesus says we will be judged by every careless word (Matthew 12:36,37 NASB). Also, in Ephesians 4:29, we are admonished to prevent any unwholesome word to come out of our mouths. What can we do? Is there any hope?

Victory Revealed

There is an answer and there is a hope. The hope is found in Ephesians 5:18B – "be filled with the Spirit." Following that admonition, we are told what to speak – "speaking to one another in Psalms, hymns and spiritual songs,… giving thanks." The same impact on one's speech is seen in Colossians 3:16 following the admonition to "let the word of Christ richly dwell within you." So, the key is this. The degree to which we allow the word of God to marinate within us is the degree to which we make room for the Holy Spirit to rule and reign in our speech. He is the one who can control the tongue and His aim is always to bless and encourage so that Christ may be glorified (John 16:13-14). In John 14:26, Jesus says the Holy Spirit will guide us in all truth and He will speak what He hears and glorify Christ (John 16:13,14a). Let us make room for the Holy Spirit's responses by being "quick to hear, slow to speak and slow to anger (James 1:19). Let us ask the Lord to give us what to say and say only that which He gives us.

Truth Applied
So when something is said or done that would illicit a verbal response, let's stop (close our mouths), pray and listen to what the Holy Spirit of God would have us to say. In short, we must stop, pray and listen. Let's pray.

Prayer

Lord God, cleanse my heart, mind and lips. I confess that I have sinned many times by the words of my mouth. As stated in Psalms 141:3,"Put a watch over my mouth and a guard over the door of my lips." Holy Spirit, I yield to You. Fill me with Your presence. You take control of my being so that the words of my mouth may bless the hearers and bring glory to Christ. In Jesus name, Amen.
Copyright © 2008-2015 Shermaine Jones
Read more about the writer: Shermaine Jones
---
Post Your Comment...
---