"Oh, Be Careful Little Mouth What You Say!"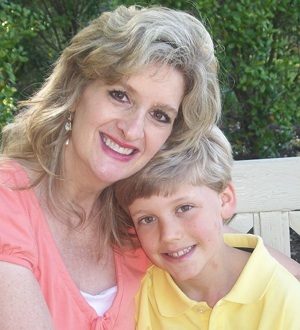 I confess . . . I love to talk! I enjoy conversations of all sorts, including topics like motherhood, recipes, music, the arts, sound theology, etc. Talking has been somewhat of a "gift" for me since my earliest days.
While in kindergarten one day, I clearly remember talking so much that the teacher placed me in the hallway to sit at my little desk . . . and she put masking tape on my mouth! Can you imagine my humiliation as all the other classes walked by, sneering at me during my hour of "discipline"? Thankfully, the Lord has completely healed that emotional wound that I carried for years. Through sound counseling and theology, I came to the place where I could celebrate my gift of gab! He made me and rejoices over me with singing! . . . And you, too . . . whether you are the talkative type or the more quiet type . . .
As I look back over my 32 years of walking with the Lord Jesus, I can honestly say that my talkative tendencies have been both a blessing and encouragement to many, but, unfortunately, pangs of regret surround the many other things that have also flown out of my mouth. Isn't it interesting that our greatest strengths can also be our greatest weaknesses?
My tongue has, on the one hand, brought healing to people, but, on the other hand, has also destroyed friendships and family relationships. Even after apologies have been made and forgiveness has occurred, the scar of those piercing words remain for a lifetime.
I heard this story a few years ago. Whether or not it is true, I trust that it will impact you as it did me:
There once was a little boy who had a bad temper. His father gave him a bag of nails and told him that every time he lost his temper, he must hammer a nail into the back of the fence. The first day the boy had driven 37 nails into the fence. Over the next few weeks, as he learned to control his anger, the number of nails hammered daily gradually dwindled down. He discovered it was easier to hold his temper than to drive those nails into the fence. Finally the day came when the boy didn't lose his temper at all. He told his father about it, and the father suggested that the boy now pull out one nail for each day that he was able to hold his temper. The days passed, and the young boy was finally able to tell his father that all the nails were gone. The father took his son by the hand and led him to the fence.
He said, "You have done well, my son, but look at the holes in the fence. The fence will never be the same. When you say things in anger, they leave a scar just like this one. You can put a knife in a man and draw it out. It won't matter how many times you say I'm sorry, the wound is still there. "
A verbal wound is as bad as a physical one.
About two years ago, the Lord led me to start a Victory Journal. I wrote out by hand every Scripture verse dealing with the tongue, anger, fear, jealousy, and depression . . . common issues that many of us women deal with . . . at least, I do!
Ladies, we win the victory through the power of His Word in connection with the Holy Spirit and the washing of His blood. I've tried hopelessly for years to combat my "tongue problem," but until I got serious about meditating daily and memorizing His Word about the devastating sin my tongue has produced, I could not change.
James 3:8 says, "But no man can tame the tongue. It is a restless evil, full of deadly poison." (NIV)
If you struggle with your tongue, I want to encourage you to write out and mem orize every verse you can pertaining to its sin. You can develop your own Victory Journal. All you need is a simple blank notebook or 3-ring binder you can get at a local discount store.
The Bible is loaded with verses, but allow me to share some of the ones that have been helping me to gain the victory:
Psalm 34:13—"Keep your tongue from evil and your lips from speaking lies" (NIV).
Psalm 39:1—"I will watch my ways and keep my tongue from sin; I will put a muzzle on my mouth as long as the wicked are in my presence" (NIV).
Proverbs 10:19—"When words are many, sin is not absent, but he who holds his tongue is wise" (NIV).
Proverbs 18:21—"The tongue has the power of life and death, and those who love it will eat its fruit" (NIV)
James 1:26—"If anyone considers himself religious and yet does not keep a tight rein on his tongue, he deceives himself, and his religion is worthless" (NIV).
James 3:6—"The tongue also is a fire, a world of evil among the parts of the body. It corrupts the whole person, sets the whole course of his life on fire and is itself set on fire by hell" (NIV).
James 3:9-10—"With the tongue we praise our Lord and Father, and with it we curse men who have been made in God's likeness. Out of the same mouth come praising and cursing. My brothers, this should not be" (NIV).
1 Peter 3:9-10—"Do not repay evil with evil or insult with insult but with blessing, because to this you were called so that you may inherit a blessing. For 'whoever would love life and see good days must keep his tongue from evil and his lips from deceitful speech'" (NIV)
"May you walk in victory as you hide these words in your heart, that you may not sin against Him!" (Psalm 119:11.) (NIV)
Copyright © 2008-2015 Alyson Shedd
Read more about the writer: Alyson Shedd
---
Post Your Comment...
---