Waiting for the Whistle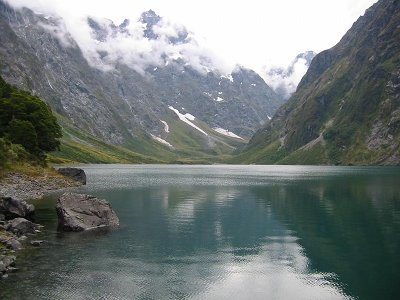 On the final day of vacation we were swimming in the lake at Mint Springs, Virginia, when we heard a long extended whistle blow from the lifeguard. It was the hourly signal for all children to get out of the water for the adult-only swim. You could hear their collective moans as they begrudgingly headed for the shore. Fifteen whole minutes of no swimming and playing in the water!
Having been here in years past when our children were young, my husband, Charles and I fondly recalled this tradition as we sat with our feet hanging over the dock out in the deep. It quickly became much quieter all around us as we watched children head for the sandy shore. Some ran to the bathroom, others sought out a snack or a much-needed drink. Mothers reapplied sunscreen to their backs and faces and encouraged them to rest for a bit.
As the minutes of the break time passed, children lined up at the shore little by little. Some dipped their toes in the water as they glanced in the direction of the lifeguard chair, anxious to get back in the water to continue their adventures of the day. Some had been letting their hooks down at the dock, hoping for a catch. Others had been digging for snails or just wading out as far as they could before turning back for more secure footing. The littlest ones were content to confidently swish around with their "swimmies" keeping them afloat! As Charles and I sat and observed, we could hear and feel the anticipation of the children growing as they waited for the sound of that whistle.
It occurred to me that life seems to have a similar routine. We get busy with our plans and our goals, when suddenly there is an interruption. We are often forced to get out of the water, and to put on hold what we were in the middle of doing. In those moments we can choose to moan and complain, or we can seek out our heavenly Father to see if He has some instructions for us. Is it possible that this detour is for our good? That if we had continued on, danger may have come our way? That we need to stop and rest for awhile so we will be better equipped to move forward? That our helper, the Holy Spirit needs to give us a drink of some Living Water so we will hear His voice and not be led into danger?
In spite of their disappointment initially, the children listened to the instructions of the adults and at the proper time, they were rewarded for their obedience. For those that lingered and waited, the sound of the whistle was soon heard again. And just like that, they were released to return to their joyous play!
If you have been pulled out of the water, I encourage you to seek our Father's instructions. He is a good and loving Father who always has our best interests in mind. If your goal has been blocked, take advantage of this time to listen as you wait. You are likely familiar with the King James Version of Isaiah 40:31 which says, "They that wait upon the Lord will renew their strength. They will mount up with wings as eagles, they will run and not be weary, they will walk and not faint." I find the New International Version translation to be interesting, where the word "wait" is translated "hope".
"Why do you say…and complain… my way is hidden from the Lord;
My cause is disregarded by my God?
Do you not know? Have you not heard?
The Lord is the everlasting God, the Creator of the ends of the earth.
He will not grow tired or weary, and His understanding no one can fathom.
He gives strength to the weary and increases the power of the weak.
Even youth grow tired and weary, and young men stumble and fall.
But those who hope in the Lord will renew their strength.
They will soar on wings like eagles;
They will run and not grow weary,
They will walk and not faint."
Isaiah 40:27-31 (NIV)
As you wait and listen for the whistle, your Father wants you to be filled with hope that when the time is right, His plan for you will unfold and you will be ready to return to your joy, knowing that you have His approval.
Copyright © 2008-2015 Dawn Sheridan Kollar
Read more about the writer: Dawn Sheridan Kollar
---
Reader Comments...
2011-03-02 10:30:23
"Mom, this has ministered so much to me today. I love you!"
- Jessica
---
Post Your Comment...
---