Thank You for the Morning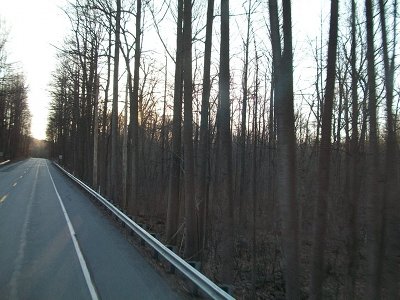 God designed me to be a morning person. I love to wake up early, enjoy the sun as it makes itself visible, feel the freshness of the air, the dew on the ground and the songs of the birds.
Occasionally I will sleep in, but then feel that I missed something! What I miss are the early hours of the day that are the visible reminder to me that this IS a new day, given to me by my Father.
At this stage of my life, I appreciate the sentiment of "new". Having raised three great children with Charles, my faithful husband for 31 years, I sometimes feel that there isn't a great deal of "new" for me. When I was younger I would lay my head down and be asleep in a flash, but in my recent years I am often awakened by a "flash" of a different sort. Then I end up thinking about the people and issues of my life, over and over. I share my thoughts with the Lord, praying and reminding myself of His promises to me and my family. It is after one of these nights that I most appreciate the morning--the rising of the sun. It's an invitation to clear my mind of the previous night and fill it with the promise of a new day. And this new day is literally a gift from Him to me!
"From the rising of the sun to the going down of the same, the Name of the Lord is to be praised" (Psalm 113:3). As my praise and gratitude for the Father flow out of my spirit, something special is ignited in me that reminds me that this is a new day, and if need be, a new beginning. What does the Lord want to do in me today? (Do people see the fruit of the Spirit in me—Galatians 5:22-23.) Am I falling short in any areas? (Reveal to me the attitudes and motives of my heart that need to be purified.) What beauty does He see in me that I don't see in myself? (Do I believe that He made me and see myself through His eyes—wonderfully made?) As I embrace my Father today, I am reminded that He is embracing me. He loves me and continues to order my steps.
For me personally, instead of regretting that my kids are grown and on their own (and that some are living very far away), He wants me to focus on what He has for me to do today. I also need to know who He wants me to BE today. If I know that I am His daughter, I will see today as an opportunity to love Him and to love others in His Name. My primary focus should be for my husband, who I regretfully sometimes neglect. I reason that he is a Pastor and mature man, but he has needs that only I can minister to. Is it possible that God wants to do a new thing in our relationship—bring us to a deeper place of intimacy? My secondary focus is in my ministry to families—how does God want to use me today to help them in their walk with Him? Is it possible that He wants to do a new thing in the way I minister to them?
If you are a young woman or mother and are overwhelmed with the responsibilities of your family today, you may be wishing for my life of "leisure". The Lord will be your strength today as you call on Him for help! Be intentional about enjoying your family while they are with you, and take note that these hectic and tiring days are an eternal investment and that they are only for a season.
You may be experiencing a time of deep sorrow or need. If so, I pray you will find comfort and hope as you put your trust in God.
I remember my affliction and my wandering,
the bitterness and the gall. I well remember them,
and my soul is downcast within me. Yet this I call to mind
and therefore I have hope: Because of the LORD's great
love we are not consumed, for his compassions never fail.
They are new every morning; great is your faithfulness.
I say to myself, "The LORD is my portion;
therefore I will wait for him."
Lamentations 3:19-24 NIV
As we wake up in the morning, we thank you Lord that "this is the day that You have made and WE WILL REJOICE AND BE GLAD IN IT." (Psalm 118:24)

*Photo taken by: J. Gavin Harper

Copyright © 2008-2015 Dawn Sheridan Kollar
Read more about the writer: Dawn Sheridan Kollar
---
Post Your Comment...
---