< Back to Kitchen Keeper Recipes
Strawberry-Banana Smoothie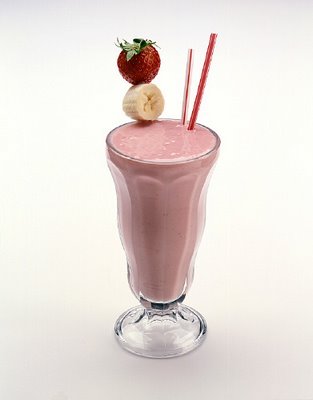 This is one of the treats that our family enjoys. It's simple, but very flavorful and refreshing. It's one of the recipes included in our missionary family cookbook. I hope you enjoy.
Ingredients:
-1/2 cup Strawberry Preserves
-1 Medium Ripe Banana
-1 cup Plain non-fat Yogurt
-1 cup Ice, crushed
-1/2 cup Orange Juice
Directions:
Place all ingredients in blender and pulse until smooth! Pour into a cup and enjoy!
Note: To order our missionary family cookbook, contact: www.larryandmelinda.com.
Copyright © 2008-2015 Melinda Henderson
Read more about the writer: Melinda Henderson
---
Post Your Comment...
---