The High Calling of Motherhood and Prayer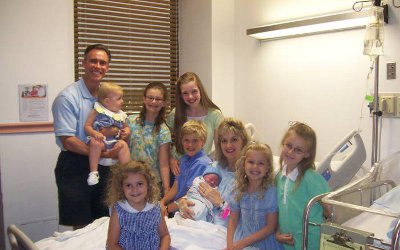 Our family has recently and very joyfully welcomed our eighth child. Brennan James Shedd was born July 19, 2010. We now are blessed with six daughters and two sons.
Anyone who has birthed or adopted a child into their home knows the "foggy" stages of recovery. It is different for all women, but it is still an adjustment!
During this time it is easy to feel like the world is simply passing you by while you struggle through sleepless nights and fatigue-clouded days. It is the greatest joy and tiredness all mixed together!
If you're anything like me, it is easy to begin believing that "real" ministry is happening "out there." You may struggle with wondering if there will be any rewards for yourself because you spent most of your adult years birthing babies, discipling and homeschooling children to the glory of God . . . instead of winning souls on the mission field, for example. When my last child graduates from home school, I will be 64 years old and hopefully helping my older children with their children. Maybe by then I'll know a thing or two!
So . . . what do I do with all these hours right now while I nurse my baby (8-10 hours a day . . . and night)? PRAY!! That's right! If I'm not sleeping or reading a good Christian book, I can pray.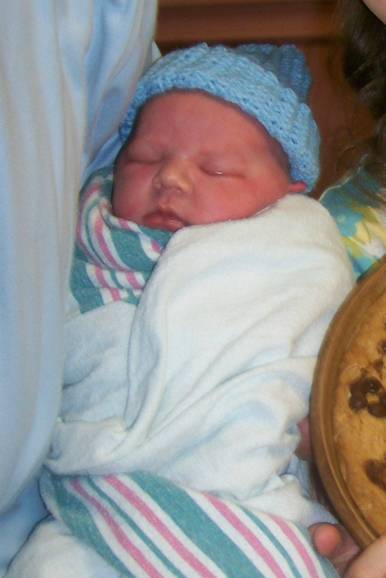 E.M. Bounds acknowledged that the one who has done "the most and best praying is the most immortal, because PRAYERS DO NOT DIE!" Prayers live before God, and God's heart is set on them. I believe I am living out a blessed life because of someone's prayers for me that have outlived her. Prayers outlive the lives of those who uttered them—outlive a generation, outlive an age, outlive a world. When I close my eyes in death someday, I will know the ones who prayed me into the Kingdom. Her rewards are great, for the Kingdom of God has been expanded through my life from her prayers.
You may "do" a lot of things for God during your sojourn on this planet, but the work of prayer will outlive you even if you leave this earth unknown and unsung.
The place of prayer may seem lowly, but it is a high calling and the place where God is found. Someday I will be much older and that is why I practice the ministry of prayer right now during this season of nursing babies so that when I am "seasoned" prayer will be as natural to me as it was for Anna in the temple, who is described in Luke 2:36-38. Her husband died after being married just seven years and she was widowed until the age of 84. The Bible says in those years of widowhood, she "never left the temple but worshiped night and day, fasting and praying" Luke 2:37 (NIV). Jesus was no stranger to her because she was continually with Him.
Prayer is powerful! We do have a ministry during these silent, unknown years . . . and great is our reward!
"I remember my mother's prayers, and they have always followed me. They have clung to me all my life."—Abraham Lincoln (1809-1865)
Copyright © 2008-2015 Alyson Shedd
Read more about the writer: Alyson Shedd
---
Post Your Comment...
---