< Back to Strength for Your Spirit
The Season of Ten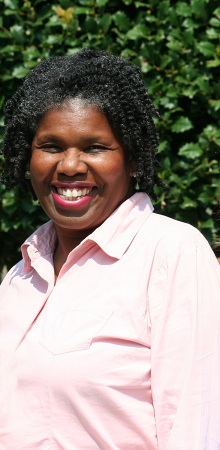 "Beloved, do not be surprised at the fiery ordeal among you, which comes upon you for your testing as though some strange thing were happening to you; but to the degree that you share the sufferings of Christ, keep on rejoicing; so that also at the revelation of His glory, you may rejoice with exultation….For it is time for judgment to begin with the household of God;…" 1 Peter 4:12,13,17a (NASB)

"Consider it all joy, my brethren, when you encounter various trials, knowing that the testing of your faith produces endurance. And let endurance have its perfect result, that you may be perfect and complete, lacking in nothing." James 1:2-4 (NASB)

What do the ten plagues of Egypt, ten lepers and the ten virgins of the New Testament have in common? Of course, the obvious similarity is that each event occurred in tens. Many of us are probably very familiar with these Biblical accounts but may never have considered the significance in their occurring in tens. We are familiar with God's use of the numbers three, seven, 12, 40 and 50, but ten is a number that has often gone unnoticed. Though unnoticed by us, however, it occurs as frequently as some of the more studied numbers.
The Scriptural Use of Ten
In addition to the occurrences listedabove, there are several others such as:
The ten men David sent to Nebal for provisions. After Nebal refused he was dead in ten days. ( 1 Samuel 25:5,36-38);
The northern kingdom of Israel consisted of ten tribes.
Ten spies brought a negative report of the promise land.
Gideon took ten men to destroy his father's idolatrous altars ( Judges 6:27)
The combined length of the wings of each cherub over the Ark of the Covenant was ten cubits and each cherub was ten cubits high (1 Kings 6:23-26
Ten is also used as the number for various articles and dimensions in Solomon's temple (1Kings 7:27,37,38)
There are ten horns on the beast in the books of Daniel and Revelation (Daniel 7:20 & Revelation 12:3; 13:1).

Ten is utilized in Scripture in significant instances from Genesis to Revelation. This naturally leads us to the question of its significance.
The Significance of Ten
There may be various valid insights as to the significance of the number ten in Scripture but the word that was revealed to me was "purification." As I asked the Lord for confirmation and clarification, He directed my attention to the ten plagues, the ten virgins and the ten lepers. As I meditated on these examples, I began to see that each of them had things in common other than the number ten. They involved people who had a need or desire that was beyond their control. Also, for their need or desire to be met it took an act of faith and obedience. It was a time of trial, refining and preparation that would lead to a separation - a proof of who the true people of faith were. Their act of faith would be in response to a word from God.
To be spared from the tenth plague in Egypt, the people had to put lamb's blood on the lintel and the door posts of their houses as directed by God. This devastating plague led to the deliverance from bondage of all those who obeyed the word of the Lord.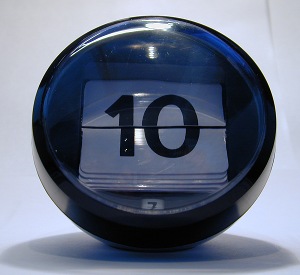 The ten lepers were distinguished from the other lepers as they sought Jesus. They received their desired result, being cleansed of leprosy as they obeyed Christ's word to go show themselves to the priest.
Separation came among the ten virgins as five prepared for the promised bridegroom by having the additional oil that would be needed to follow the Bridegroom to the wedding feast. The challenge that faced them was the darkness. Their faith was expressed in their anticipation and expectation shown in their readiness. When the bridegroom came, the separation occurred and it was proven that only five of the ten had true faith and those five received their reward.
The Application
Presently, we are facing the close of 2010. It has been a year of trial and testing for many. It has been in actuality a time of purification to lead to separation, a distinguishing of those who walk by faith or walk by sight (2 Corinthians 5:7); who walk by the Spirit or walk by the flesh (Galatians 5:16}; who live out of the mouth of God or by the dictates of others (Luke 4:4); who respond in love or react in fear (2 Tim.1:7).
We will see the victory and deliverance of this season to the degree we hold onto God's word and respond in faith. We must lean on Him trusting Him to work it out for our good (Romans 8:28). We cannot figure it out. We must only trust His omniscient (all-knowing) and omnipotent (all-powerful) hand. We must also trust His faithful and compassionate heart. In Jeremiah 1:12 (NASB), God states that He watches "over His word to perform it." 1 Peter 4:12 tells us not to be surprised by the fiery trials. James 1:2-4 tells us to consider it joy because it is for our purification. To the degree we turn to Christ in our trial is the degree that we will be made more into His likeness. It is the testing of our faith. It is the refiner's fire.
This year has been a proving ground for the people of God. It is not so that we may judge others, but that we may examine ourselves (Matthew 7:3-5). So, let us examine ourselves and allow the Lord to reveal to us how we have responded to our situations and the events that have occurred around us. There is still time to cross over into 2011 in victory. Let's look to Him who is "the author and the finisher of our faith." Worship Him. Hear what He says and obey His word. Trust Him. Rejoice in Him for He never fails and may you be found to be a woman of faith when He comes.
Let's Pray.
Prayer:
Father, thank You that You loved me enough to draw me unto Yourself. Thank You for carrying me through this year and refining me like gold. By faith, I thank You for molding me after Your likeness. Forgive me for the times I doubted You and chose fear or disobedience over faith. I turn to You now. Help me to see Your hand in every aspect of my life and trust You to work it out for my good. I love You. Help me to love You more. In Jesus's name, Amen.
Copyright © 2008-2015 Shermaine Jones
Read more about the writer: Shermaine Jones
---
Reader Comments...
2010-11-09 20:22:38
"Wow sister, such truth, yes "I believe Him, I receive His words, I take it, thank you Lord and I forgive....thanks....enjoyed you today..."We will see the victory and deliverance of this season to the degree we hold onto Godís word and respond in faith.""
- Heather
2010-10-02 23:54:17
"Shermaine,

Thank you for writing this. It confirms so much of what I have experienced this last year. I love the prophetic significance of 10. Keep on dancing!! Love, "


- Dorena
2010-10-02 06:45:23
"Thank you. Your inspired teaching is my devotion this morning...and I may read your article a few more times this month!"
- Cindy
---
Post Your Comment...
---