From Blahs to Blessings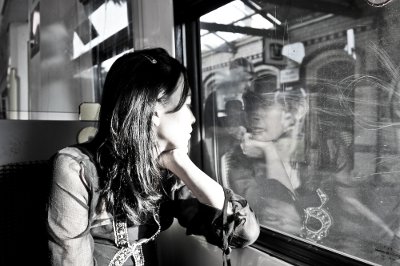 Experiencing the "blahs" is something common among those of the human race. According to Webster's dictionary, the word "blah" is an adjective meaning "1. unappetizing, 2. uninteresting, dull, lifeless, etc."
In today's vernacular, the slang word is often used in multiples referring to someone's spoken words as meaningless nonsense, i.e. blah, blah, blah. I've also heard the word used to describe one's mood. Whatever the use of the word, it a has negative connotation.

Throughout the stages of life, it is not uncommon to sense feelings of futility from time to time. As a young mother, I used to wonder if there would ever be a day when my house would stay straightened for more than an hour or if the kitchen sink would ever be free of dirty dishes. Don't get me wrong, it wasn't that I didn't enjoy those early years, but I needed to change my way of thinking. Household chores had become uninteresting and dull, only to be repeated the next day, blah, blah, blah. Learning to appreciate life with its imperfections and blessings was being obscured by my attitude.

Charles Swindoll said it best: "Words can never adequately convey the incredible impact of our attitudes toward life. The longer I live the more convinced I become that life is 10 percent what happens to us and 90 percent how we respond to it."
In a teachable moment, God used a simple article in a magazine to bring change to my attitude. I don't remember the name of the magazine, but I do remember the essence of the short article I read, which helped to clarify the things about my life I should value the most.


The freedom to embrace the precious life God had freely given to me.
The freedom to let go of a perfectionist's ideals.
The freedom to see the value in the work of my hands
The freedom to appreciate blessings from the Lord
The freedom to bless my family and others

The Holy Spirit began chipping away my old ways of thinking and bringing alive, new ways that would glorify the Lord. These changes did not occur overnight but rather happened gradually. It's like going on a diet to shed those extra pounds that have been slowly added to our girth over time. Research has shown us that losing weight at a rate of one to two pounds per week is more effective than losing weight rapidly. The premise behind this theory is that making lifestyle changes will enable us to reach as well as maintain our weight loss goals.

Lifestyle changes bring freedom. Over time, my everyday tasks became venues of blessing for my family and friends. Acceptance of the life God had given me helped me set more realistic expectations. My life has become interesting and productive because my focus has shifted from my blahs to blessing others.

"And if anyone gives even a cup of cold water to one of these little ones because he is my disciple, I tell you the truth, he will certainly not lose his reward." Matthew 10:42(NIV)

It is my prayer that you will seek ways to bless others, beginning with your family. Begin with small things and gradually move toward the lifestyle change of blessing others. It can help to deepen your sense of appreciation for the things God has placed in your life as well as provide opportunities for growth. Move into the freedom of becoming a minister of His blessing and grace. Say good-bye to the blahs!
Copyright © 2008-2015 Ruth Van de Riet
Read more about the writer: Ruth Van de Riet
---
Reader Comments...
2010-11-05 00:28:44
"Spot on! Needed that reminder! "
- Leslie
---
Post Your Comment...
---