Dueling It Out With Envy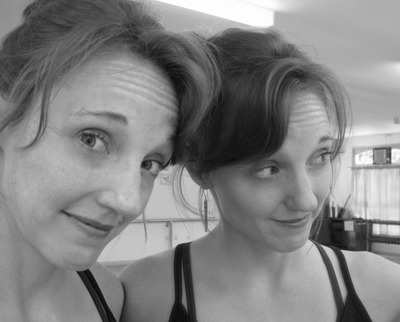 I live in a modern day gold rush town – a large mining operation that draws many workers to assist with all aspects of the effort. Many who do time here drive mud-slinging vehicles, use foul language, and spend their wages on weekend drinking. It's small town living with big, bold personalities. The few women I've met here are rather cantankerous and have no kin to polished Southern girls. Sometimes I feel like Scarlett O'Hara sharing a dormitory with Calamity Jane.
Long story short, it's slim pickin's for female friendships in such a place for my kind. That's why when I learned a new Christian woman was moving into town, I celebrated. Perhaps she would become my spiritual support within this rather lackluster religious community. Perhaps she would prove the dearest friend of my life. But when I actually met that Calamity Jane, humility hit me between the eyes.
Despite the fact that both "Jane" and I held the same religious beliefs, I felt instant friction with her personality. What a disappointment. Every time she spoke, I felt more irritated. And boy, could she talk! She talked about her many friends, her opinions on political matters, the latest books she was reading, and her vast career experience. After a few hours of hearing these accolades, I circled my wagons and prepared defensive maneuvers.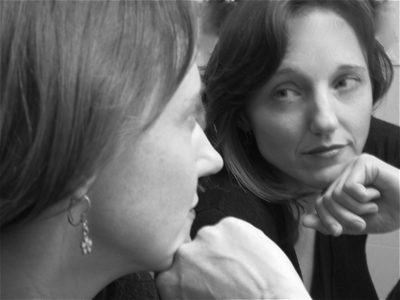 I had troubled sleep that night, still obsessing about Jane, her accomplishments and self-confidence. Early next morning, I roused myself out of bed to read the Bible. I figured when one feels like starting a fight with the only other Christian woman within miles of civilization, it's time to pray. Why can't we Christians get along? But something more insidious was at work here, having little to do with Jane's career, viewpoints, or skills.
As I reached for my Bible, it fell open to a page where I had circled a verse many years ago. It read, "A heart at peace gives life to the body, but envy rots the bones" Proverbs 14:30 (NIV). Bull's eye! Suddenly, my irritated feelings from the day before had a new name. My visceral reaction to Calamity Jane actually sprang from my envy of her. I believed that I lacked certain character qualities and knowledge in my own life that this woman somehow embodied; therefore, my heart lacked peace.
At that moment, I faced my own sin like a saloon showdown. Calamity Jane was not my dueling partner. The real enemy was my desire for others' approval, and my craving for the satisfaction of a paycheck that somehow validated my usefulness and skillfulness in the world. Encountering a woman that had the status I imagined I lacked made me double up my fists in covetousness. I asked God to give me a heart at peace – to appreciate the skills He had given me and use those skills joyfully without shame. To allow myself to be the person He made me to be and not try to be someone else.
My heart is at peace when I am doing those things that the Lord has designed me to do, and I am definitely not at peace when comparing my accomplishments with the goals God designed for someone else to achieve. So, I decided to put aside my weapons. There will be no showdown on my watch. I refuse to have my bones rot in a desolate place, as Proverbs warns. I think God wants to show this refined Southern girl that envy is the real calamity that needs taming in this town.
Copyright © 2008-2015 Julie Strohkorb
Read more about the writer: Julie Strohkorb
---
Post Your Comment...
---