Ordinary People Doing Extraordinary Things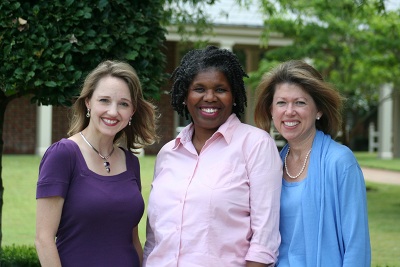 "But now God has placed the members, each one of them, in the body, just as He desired…the members of the body which seem to be weaker are necessary; and those members of the body, which we deem less honorable, on these we bestow more abundant honor…" 1 Corinthians 12:18,22-23a NASB
Introduction
One of the things I enjoy about Spring and Summer is the opportunity to pick berries, especially strawberries and blueberries. One day when my husband and I were picking strawberries, I was confronted with a very important lesson. I was reminded that I shouldn't judge the worth of a thing by its size.
Object Lesson
If you've ever picked strawberries before, you know that you generally find the biggest, reddest, plumpest ones to be the most desirable. Well, that day we was no different. The problem was that it was toward the end of the season and a lot of the large ones were gone. So, I began picking anything that looked red until I heard a woman pass up some berries because they were too small. I then began to also pass up the small ones. That is when the Lord spoke to me. He said that I was judging incorrectly because it was not a matter of size but of maturity. He informed me that even though they were small, they were fully matured and, if they were not picked, they would die on the vine. I repented and began to resume picking the small ones. When we got home, I found the small ones to be just as sweet as the large ones.
Revelation
God showed me that there was a spiritual lesson in this also. Just as I did not appreciate the value of the small strawberries, so we as believers don't always appreciate the value of each other. We sometimes make the mistake of judging the worth of what a person has to offer by their degrees, position, professional or social status, age, and other externals. In the final analysis, before God, none of these things matter. What matters to God is their heart towards Him and their willingness to hear and obey Him. (John 15:5; 14:15 NASB)
Application
God can use anyone to accomplish His will. Again it is a matter of maturity. Spiritual maturity is not measured by how great a person becomes, but by how dependent upon the Holy Spirit a person is. The manifestation of the Holy Spirit in our lives is described as "fruit" (Galatians 5:22,23) and, like fruit, we can be the greatest blessing when the Holy Spirit is fully manifested in our lives. If God can use 300 men to defeat a multitude and a boy's lunch to feed 5,000+ people, all of us are candidates for the extraordinary if we are yielded to the Holy Spirit. The externals do not matter. We all have a place in the body of Christ, and that place is fulfilled by the power of the Holy Spirit within us. So let us be quick to receive from one another and let us believe that God can do great things through us. A gospel singer named Danibelle put it this way:
" God uses ordinary people. He uses people
just like you and me who are willing to do what He commands.
He uses people that will give their all, no matter how small that all
might seem to you."
The song goes on to say: "Because a little becomes much, when you place it in the Master's hand."
Let's Pray:
Father, thank You for evaluating me differently than I evaluate myself. I yield myself to Your Holy Spirit so that I may achieve spiritual maturity and be a blessing to all who will receive me. Help me to see others as You see them and recognize those you are sending to be a blessing to me. In Jesus' name, Amen.
Copyright © 2008-2015 Shermaine Jones
Read more about the writer: Shermaine Jones
---
Reader Comments...
2010-11-01 11:39:04
"Very insightful article."
- D.
---
Post Your Comment...
---