Joy in Times of Adversity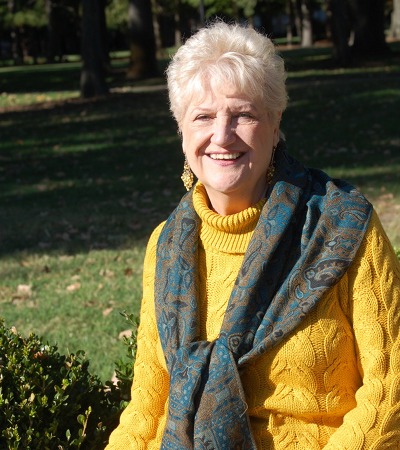 Is it possible to have joy in the midst of sorrow? Can a person maintain joy when trials and tribulation come? I don't mean having joy because of the situation but in spite of it. Consider what the Word says about having joy during adversity: "Looking unto Jesus the author and finisher of our faith; who for the joy that was set before Him endured the cross, despising the shame, and is set down at the right hand of the throne of God." Hebrews 12:2 (KJV).
Jesus had joy because He had completed the work He came to do. He looked beyond the pain and shame and saw the purpose for His suffering. His joy was in our salvation. If we allow ourselves to think upon this truth, it will help us not to become fainthearted and weary in our own times of trouble and sorrow. Consider His patience as sinful men did such terrible things to Him. We must remember that He has borne our grief, and carried our sorrows and was touched with the feelings of our infirmities. We do not suffer alone for He is with us in the midst of our pain.
Our problems cannot be compared to His, yet He maintained joy in His soul in the deepest of trials. His heart and mind were tuned to the outcome. We need to remember that weeping may endure for a night, but joy comes in the morning. The night time of our troubles and sorrows will pass. Joy awaits the dawn of a new day. We never know how long the darkness of night might last, but our hope is in God's promise that the daylight will come and joy will be there to meet us
In the midst of our problems, we must remain in His Word and continue to abide in His love. In John 15:11, Jesus tells us if we abide in Him, His joy will remain in us, that our joy might be full. Consider the fact that He wants us to have His joy--joy that is unspeakable and full of glory-- abiding in us. Because of that, though we sow in tears, we shall reap in joy. It is His desire. How awesome is that!
In our times of overwhelming problems, we need to remember that the joy of the Lord is our strength (Nehemiah 8:10). In Isaiah 61: 3, He said that He would give us beauty for ashes, the oil of joy for mourning and a garment of praise for the spirit of heaviness.
Again I ask, "Is it possible to have joy in the midst of sorrow and maintain that joy when trials and temptations come?" I believe it is. Our God has given us all we need to have such joy. He has given us His Word and His promises. When we choose to believe His Word and His promises, the outcome looks different and this new outlook will see us through the night hours of our situations. If we put the pain in His hands while we wait, dawn will break through in due time and shine a different perspective. There, we will find joy standing as a sentinel, ready to guard our hearts, keeping pain and sorrow at bay. In this way, our hearts can be protected—the oil of joy becomes almost like a protective coating.
"Thou hast turned for me my mourning into dancing: Thou hast put off my sackcloth, and girded me with gladness. To the end that my glory may sing praise to Thee, and not be silent. O Lord My God, I will give thanks unto thee…" Psalm 30: 11-12(KJV).
Copyright © 2008-2015 Sylvia Hensel
Read more about the writer: Sylvia Hensel
---
Post Your Comment...
---