How do we Cope with Reality?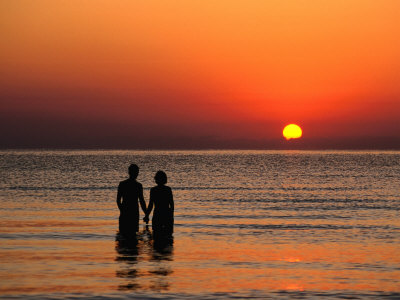 The realities of some marriages are bleak and many women are uncertain as to how to cope, but there is hope. In this article, I believe you will find the hope that is needed to endure and persevere in difficult circumstances.
If on the other hand, your marriage is happy and healthy, please share this with a friend who may be facing disappointments and struggles in her marriage. We can be certain that there is hope in Christ!
We boldly proclaimed, as Job did, "Though He slay me, yet I will trust in Him." Job 13:15 We began to quote Psalm 18:2-3 KJV:"The Lord is my rock, and my fortress, and my deliverer; my God, my strength, in whom I will trust; my buckler, and the horn of my salvation, and my high tower. I will call upon the Lord, who is worthy to be praised: so shall I be saved from mine enemies."
Today, the problem became a reality. All the faith of yesterday is being tested. Too often, our first reaction is to respond according to what our human nature dictates. Our minds suddenly seem to forget the strength of yesterday, and the heart is attacked by the spirit of fear, and the "what ifs" rise before us as big as the Great Wall of China as Satan strikes his first blow in the battle.
Our first reaction may have been according to the flesh, and we need to ask God to forgive us, and bound back according to the Spirit. We need to remember that God has given us the weapons of our warfare that are "not carnal, but mighty through God to the pulling down of strongholds; casting down imaginations, and every high thing that exalts itself against the knowledge of God," and bring every thought to the obedience of Christ, according to 2 Corinthians 10:4-5 KJV.
In the sixth chapter of Ephesians, God tells us what the weapons of warfare are. First we are to gird our loins about with truth and then trust the matter to God who is the same yesterday, today, and forever. He will never leave us or forsake us. He is with us in the midst of the battle we are fighting.
If the situation we are dealing with seems impossible, we must remember that nothing is impossible with God. There is nowhere to go but to Him. Who else is able to handle this great need we find ourselves facing and cause it to have a good outcome?
We cannot allow fear to prevail and overtake us. We must remember that this battle is not ours but the Lord's. We need to rest upon Him, and trust Him. He is the same God today in the midst of reality as He was yesterday in the midst of anticipation.
Copyright © 2008-2015 Sylvia Hensel
Read more about the writer: Sylvia Hensel
---
Post Your Comment...
---