The Power of Five Minutes-Part 2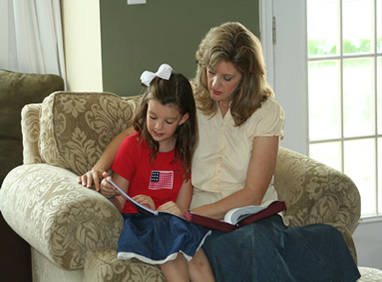 Last month, I illustrated for you 'The Power of Five Minutes' in a one-time event in the life of my daughter . . . leaving an impact in her heart far exceeding five minutes. When we stand alone before the Lord, we will all give an account of not only every idle word we spoke but also how we chose to utilize the time He gave us here on earth.
My mother-in-law (Grandma Shedd) is one of the most amazing women I know. She exemplifies a Christian woman who has lived thousands of 'five minute' moments to the service of others and to the glory of God. Even my own dear mother told me many times growing up that 'idleness is the devil's workshop,' and that 'boredom is a choice.' I have never forgotten those two comments, and you can be certain my own children hear these two statements many times!
Grandma Shedd lives 1,000 miles away in Springfield, Mo.. Yet she is so committed to communicate with our children (and us!), to send them packages every holiday and birthday, and to spend every waking minute with them while she and Grandpa Shedd are here (doing everything from reading them books about Mexican Jumping Beans, complete with a real container of jumping beans, to playing games, to just being available to talk about their dreams and spiritual life).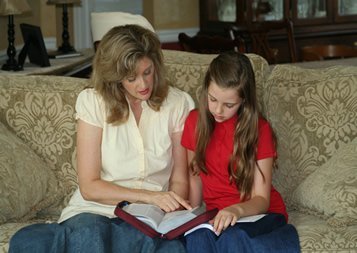 My children are so impacted by her countless 'five-minute' moments, they feel as if she lives next door! Distance has kept their hearts fonder . . . because of how Grandma Shedd 'chooses' to use her time.
In the next couple of minutes, please allow me to illustrate a few examples of how simple it really is to spend five minutes (or less!) to the glory of God by serving those we love.
'I tell you the truth, whatever you did for one of the least of these brothers of Mine, you did for Me.' Matthew 25:40 (NIV)


'The Power of Five Minutes' in Exhortation:
Writing a short note of encouragement or an email to a friend.
Praying for five different missionaries.
Saying 'I love you,' or 'I'm proud of you' to your children daily (only takes 10 seconds!)
Praying or singing over your children at bedtime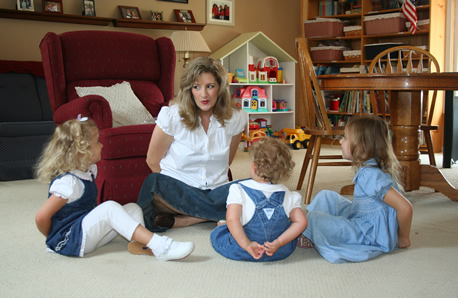 'The Power of Five Minutes' in Listening:
Stop and actually ask your children if they have anything on their hearts they need to talk to you about.
Ask your child what his or her favorite part of the day was.
Ask your children what the Lord has been sharing with them in their personal devotional time.
Ask your children why they like certain friends.
Be available . . . your children tend to want to open up when we least expect it.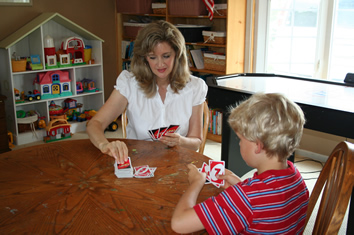 'The Power of Five Minutes' in Activity:
Playing 'Slap Jack,' 'Checkers,' 'Uno,' etc. with your child.
Doing 25 sit-ups or push-ups together (Brad is great at this with our son!).
Scratching your child's back at bedtime (he/she will tend to open up and talk if you do this).
Reading bedtime stories to the little ones.
Group singing 'a capella' around the bed (Think of 'My Favorite Things' in the Sound of Music!)
Playing 'Red Light/Green Light' or 'Mother, May I?' while waiting for dad to finish a meeting!
Playing 'Pat-a-Cake' with your toddler while waiting in the grocery line.
There are so many moments, dear sisters, that last only five minutes (or less) in duration but result in a lifetime of impact. Now, go and 'Take Five' with your child, enjoying a chocolate brownie and a glass of cold milk . . . or even a power nap!
Copyright © 2008-2015 Alyson Shedd
Read more about the writer: Alyson Shedd
---
Post Your Comment...
---