Exporting American Values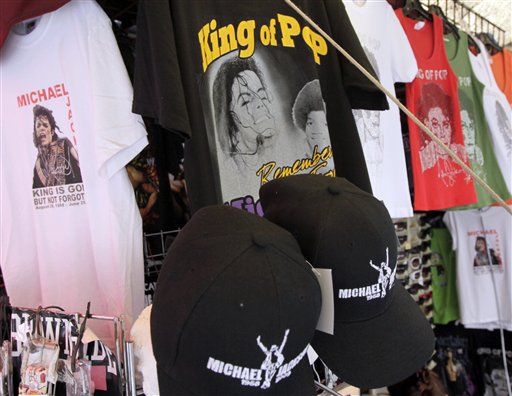 I'm squirming because it's hot in the sanctuary, and I forgot to wear bug spray. Two small fans at the windows recirculate the steamy air. I cannot understand the pastor who is speaking some Southeast Asian dialect, but I'm determined to have the experience of worshipping with fellow Christians in another country. People are polite not to turn around and stare at me, the only white girl in the room.
My face flushes anyway when my eyes lock onto the back of a man's shirt several pews up. He is unwittingly sporting the F-word, stitched like a logo on his shoulder. Probably no one here knows what that means, but it is unfortunately familiar to me. I feel like it's burning a hole in the guy's shirt, and he just sits there quietly – in church, of all places.
Perhaps some American entrepreneur has profited from a non-English-speaking consumer who just wanted a piece of Americana. Skip the Statue of Liberty, the monuments of Washington, the faces of our heritage – just export the down and dirty that sells. What do world onlookers see when they view our country as a whole? What do they think about us? With entertainment and news media as the primary communication channels, they'll see Obama, The Biggest Loser, Brittany, or whatever is hot at the moment. But they won't actually meet a real ambassador. That irks me.
I am glad to escape that hostile curse word in church and decide to head to the pool to cool off. Again, I'm the only one with white skin in the place. People stare at me like a super star or a freak. I don't know which. A bevy of teenagers flocks over to me and asks, "Dari America?" I respond, "Ya, dari America." The girls start to giggle and say in unison, "Michael Jackson!" I suppress the urge to moonwalk, and simply smile. But, inwardly, I'm disappointed in, yet again, a skewed impression that has shaped someone's opinion of my country.
When they snap my photo, I cheer up a bit because, before today, the only American they had known was the King of Pop. Now they know Michael Jackson and me. I may not be famous, but I see myself as an important ambassador of sorts. I take delight in debunking the media myths that portray Americans as loud, demanding, immoral, dirty-word-using, or . . . you fill in the blank. I severely dislike misrepresentation.
I can only imagine Jesus feels the same way about incorrect portrayals of modern Christianity. If you are a Christian, what impressions are you giving to people who have never met a true believer? One encounter with a real person at the swimming pool, the market, or the gas station may make a lasting impression more than any silver screen can. Christians must daily consider the messages they export to a largely post-Christian society and take responsibility for modeling the lifestyle of Jesus. In 2 Corinthians 5:20, the Bible says believers are Christ's ambassadors. If you are a Christian, are you wearing your faith on your sleeve, or something else?
Copyright © 2008-2015 Julie Strohkorb
Read more about the writer: Julie Strohkorb
---
Reader Comments...
2011-01-03 19:05:10
"This is a wonderful article!!!!!!!!!!!!! There is much more to America than pop stars, etc. Julie, you are making a good start in setting a good example!!!!!!!!!!!!!!!!!!!!!!!!!!!"
- Aleta
---
Post Your Comment...
---