< Back to Kitchen Keeper Recipes
Cranberry and Apple Casserole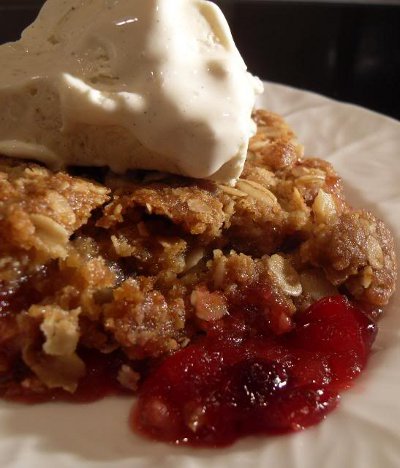 Cranberries, apples and cinnamon---what a great combination during the holiday season! Serve this during the holidays as a special treat.
Ingredients:
3 cups sliced apples
1 T. lemon juice
2 cups fresh cranberries, washed
3/4 cup granulated sugar
1/2 cup butter
1 cup brown sugar, well packed
1/2 cup flour
1 cup quick oats
1 cup chopped nuts
1/4 t cinnamon
Directions:
Sprinkle lemon juice over apples. Mix with cranberries and 3/4 cup sugar and pour into large baking dish. Cut butter with two knives and add brown sugar, flour and oatmeal, nuts and cinnamon. Sprinkle on top of cranberry-apple mixture and bake for 1 hour @ 325 degrees.
Everyday Gourmet by Debbie Covington (South Carolina recipe)
Copyright © 2008-2015 DeeDee MacDonald
Read more about the writer: DeeDee MacDonald
---
Post Your Comment...
---