Christmas Ornaments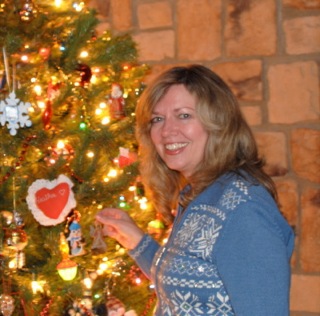 Thanksgiving leftovers are ready for casseroles and soups. The china is returned to its display and the home is calm--for a few moments. Before we get too comfy, it's time to open the attic stairs and bring down the Christmas decorations.
Charles and I have celebrated over 30 Christmases together and I recall more than a few disagreements about how to hang the lights or whether tinsel was really necessary (he loves it!). We have mellowed out over the years and when we disagree, it doesn't take long to remember that this is not about "me," but rather about "us" and the greatest Love ever given to the world.
Having become empty nesters (all our children grown, married and moved out), we set up the tree this year alone. It felt somewhat like we were newlyweds--with just a few more memories, ornaments and unwanted pounds! Our twenty-year old tree is probably considered old fashioned, with no color coordination or theme. But for us, it's a very special reminder of the life God has blessed us with. Each ornament represents a memory—of a time, an extended family member, a friend or the years of our children growing up. There are handmade ornaments, beautiful crystal ornaments, wooden ornaments, photo ornaments, hand-embroidered ornaments and a few glass ornaments dating back to the 50's from my husband's grandmother!
At some point we established the tradition of giving our kids an ornament each year--wooden sleds, reindeer, snowmen, handmade hearts, etc. If possible, we would personalize them with their name and the year. Sometimes we wrote on the back—listing their involvements in sports, activities and school events. As they grew older, we gave ornaments that were relevant to their interests or dreams.
Our family tradition was to set up the tree together with Christmas music playing. The kids would hang their ornaments (if they wanted to) while enjoying hot chocolate with candy canes as stirrers. Let me share with you that these times of tradition were not always picture perfect.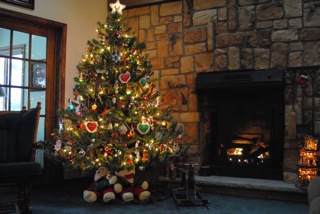 Lessons from Real-Life
It helps to remain flexible as parents, and to encourage your children to help in a way that is meaningful to them. One of our sons enjoyed setting up the tree, but did not enjoy decorating, so that became his annual tradition with his Dad. Your children may not always appreciate your sentiments, especially in their teen years, but as they grow into adulthood they will likely discover the importance and value of those family traditions. It was such a joy for me when our children's spouses wanted to hear about their ornaments and the memories associated with them, giving them a glimpse into their childhoods.
As my husband and I decorate the tree by ourselves, we are grateful for children who are now friends and the incredible joy that has come from becoming grandparents.
God's Ornaments for His Children
Even greater than this is the joy that comes as we think of God's invitation into His family! Christmas is the season to remember and celebrate the birth of Jesus. He also grew up and became a man, fulfilling God's plan to take away our sin, and making it possible for us to become His sons and daughters.
He has chosen "ornaments" for us as well. There is one that shines for the entire world to see. It is His unconditional love and acceptance for each one of us. Another reveals His joy shining as bright as our Father's laughter—especially whenever He thinks about you and me. There is one tha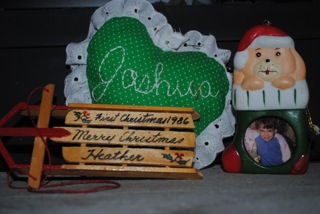 t at first seems so small, and is often overlooked, where we learn of our Father's desire to be closer to each of us—even when we don't appreciate His presence. One that glows like fire continues to reveal His truth—His passion for righteousness. Perhaps the loveliest of all His Christmas ornaments is the one which holds His every thought regarding each of us. He understands everything about you and me—and knows that as we obey Him, His purpose and plan for us will come to pass. How blessed our heavenly Father must be to watch His children "grow up" and bring joy to His heart!
Prayer:
Jesus, we thank you for coming so that we could receive the gifts you have prepared for us.
Copyright © 2008-2015 Dawn Sheridan Kollar
Read more about the writer: Dawn Sheridan Kollar
---
Post Your Comment...
---