< Back to Strength for Your Spirit
The Power of God's Word in Me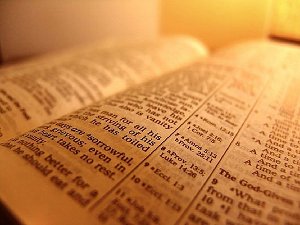 We live in a world where sometimes we don't know who or what to believe. News and information is constantly changing. The one constant in our lives is God's Word! His Word is truth. His Word is unchanging. Let's look at the Power of God's Word in our lives!
Note to Reader: I invite you to take a few minutes and look in the Word with me. Take your Bible out and turn to the passages that I mention. Follow the outline and points that I give you and we will learn together. We will pray together at the end and discover that God's Word has everything we need for living. Are you ready?
Read: I Timothy 3:14-17.
God's Word is Truth to us.

Read: John 8:31-32 and Romans 10:17.
You will know the truth and the truth will set you free! What an incredible statement from our Lord Jesus Christ. What a challenge as well! To be set free, we have to know the truth. But what is truth?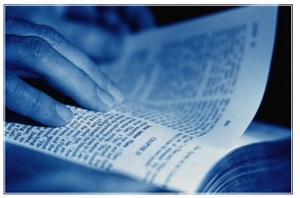 Read: John 17:17.
This passage declares that His Word is the Truth!
Are we set free by merely reading the Word? No. True freedom comes from our faith in Jesus and by hearing the Word. Freedom is a never ending process! Faith comes by hearing, hearing by the Word, and the truth of the Word brings freedom! Are you allowing truth to set you free on a daily basis?
God's Word is Alive in us.
What are your expectations when you read the Word? Are you expecting it to take up your time as you do your daily duty, or are you expecting God to use His Word to energize, renew, and empower you?
Read: Hebrews 4:12.
Scripture says His word is alive and active. It's not God's will that we just live life. He doesn't want us to just get by. He wants us to live with purpose and to live a life of power!
The first Scriptures we read, II Timothy says that Scripture is good for rebuking and correcting. Hebrews 4:12 takes this thought even further when it says the Word penetrates the depths of our souls.
The Word convicts! Do you find yourself wrestling with what is or isn't sin? What is right or wrong?
Read: Hebrews 5:14.
What does this passage say about what is right and wrong? For whom is the solid food? Are you living on solid food?
God's Word is a Guide for us.
How many decisions have you made today? Some decisions seem small and we make them without much thought. However, others seem enormous and we agonize over the right decision.
Read: Psalm 119:105.
What does this verse say about making decisions?
What good is a lamp if it doesn't work? It's worthless! We have the greatest Lamp ever! God is waiting on us to pick it up and use it. God wants to help us see clearly through His Word! He wants to be a part of making daily decisions, but His Word has to be read, meditated on, and allowed to lead us in our everyday lives!
We need God's Word active and working in us each day in order to live a life pleasing to God. Let's take His Word, live it, mediate on it, asking God to use it to guide us, and allow its power to be actively working in us.
There is so much to discover and understand. I hope this short journey through the Word has encouraged you to open and read the Word everyday. Now, let's pray together.
Prayer:
"Father, thank you for your Word. Your word speaks truth to my life. Help me today Lord to be committed to spending time in your Word. As I open this spiritual lamp, let it light up my path and guide me in your ways each day. Amen"
Copyright © 2008-2015 Melinda Henderson
Read more about the writer: Melinda Henderson
---
Reader Comments...
2011-12-27 05:29:14
"Hello, my name is Lourdes and I am in search of God. I can't seem to find my path in life. People in this world have made me lose faith in life and even in God. My family and friends have turned their back on me just because I am not the rich person I used to be. I lost almost everything due to the bad economy in America. Help me find God again. I don't need anyone else in my life except God. Please teach me how to do it."
- Lulu
---
Post Your Comment...
---