Cultivating the Garden of Learning for Children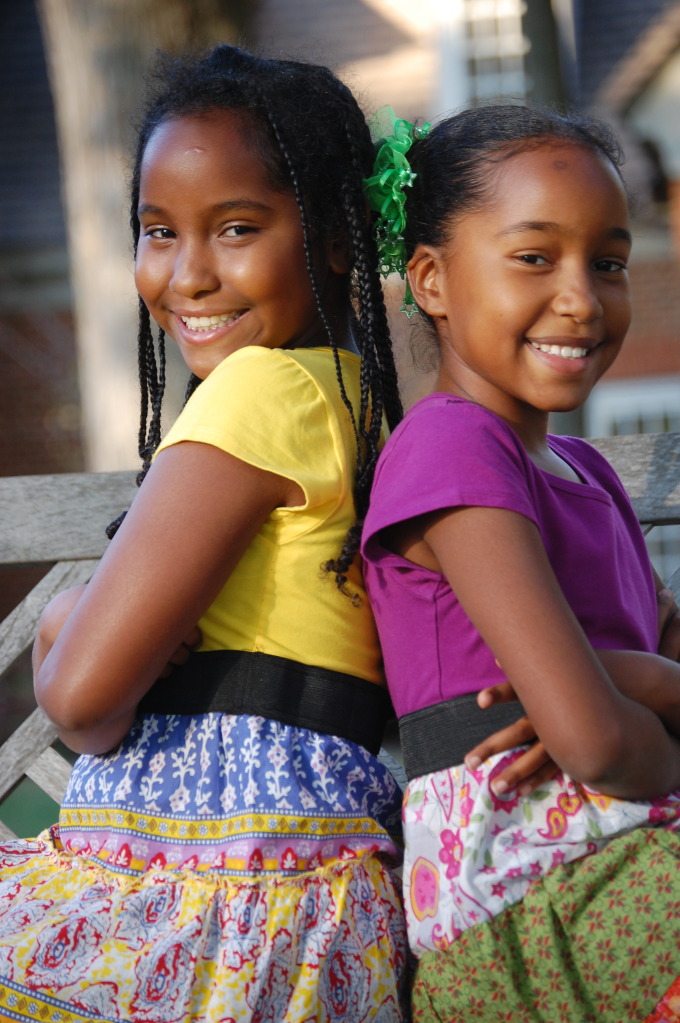 Understanding School-Aged Child Development
Want to understand your child? Want to tailor-fit a curriculum to your specific group of school-aged students? First, understand that children from age six to tweens vary widely in their physical, cognitive, social and moral development. Unlike the more predictable growth charts available for infants and toddlers, school-aged development isn't one-size fits all. We cannot perfectly compare a child against a standard, but researchers and teachers have identified a continuum of developmental milestones for this broad age group.
Physical development
Educators who want to consider the needs of the whole child should understand brain and body development. Body coordination, hand-eye coordination, and balance vary widely among school children, which influences such skills as handwriting and athletics. The National Institute of Health reports that a typical six year old should be able to copy complex shapes like a diamond, and should know the difference between the right and left hand. Typical six year olds can draw people with accurate detail – fingernails, eyelashes, hair, arms and legs, even facial expressions. Parents should also encourage gross motor development and balance skills through bike riding and ball play.
Cognitive development
Physical development aids brain development. "A six year old child normally can follow a series of three commands in a row," reports NIH. "By age ten, most children can follow five commands in a row. Children with a problem in this area may try to cover it up with backtalk or clowning around." Attention span skills can greatly affect school performance. NIH researchers indicate that a six year old should be able to pay attention for at least fifteen minutes, while nine year olds can focus for about an hour. Young school children can benefit from imaginative play, dominos, and memory games, while older school children may enjoy making decisions about club participation and forming peer friendships. All children benefit from some quiet time, too.
Social development
Child development researchers earmark the early school years as a time where children explore and experience acceptance or rejection by a peer group. Friendships during this window are mainly with members of the same sex, and children at the age of six are likely to describe the opposite sex as "strange" or "bad." Children aged ten to twelve, on the other hand, enjoy using the telephone and can expand their circle of relationships to include the opposite sex.
Moral development
Peer relationships also influence a child's sense of right and wrong. The National Institute of Health says parents can expect school children between the ages of six and twelve to explore lying, cheating, and stealing. In response to this normal childish conduct, parents should apply consequences that relate directly to the behavior with a forgiving attitude. Christian parents like to address such issues through a Biblical world-view. Check your local Christian bookstore for age-appropriate devotional materials and Bibles printed at your child's reading level. Many parents use the Book of Proverbs to provide concrete guidelines for their children. This book addresses lying, cheating, stealing, work ethic, envy, and many other moral subjects children must face as they grow.
Understanding the broad range of development during the school years provides grace for the late bloomer and challenge for the advanced student. It also can help you design age-appropriate activities for children and foster variety among your own teaching or parenting techniques.
For more health information, visit http://www.nlm.nih.gov/medlineplus. Also, a California-based web resource, Education.com, Inc. provides detailed lists of child development grade-by-grade at http://www.education.com/grade/elementary-school/. If you have concerns about the development of your child, discuss them with your pediatrician.
Copyright © 2008-2015 Julie Strohkorb
Read more about the writer: Julie Strohkorb
---
Post Your Comment...
---