< Back to Strength for Your Spirit
Who Is Wise Among You?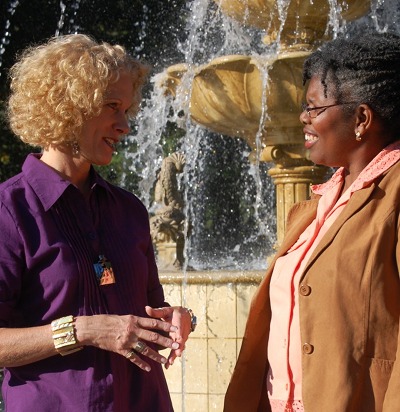 "If any of you lack wisdom, let him ask of God, who gives to all men generously and without reproach, and it will be given to him. But let him ask in faith without any doubting…" James 1:5,6a (NASB)
"Who among you is wise and understanding? Let him show by his good behavior his deeds in the gentleness of wisdom….The wisdom from above is first pure, then peaceable, gentle, reasonable, full of mercy and good fruits, unwavering without hypocrisy." James 3:13, 17 (NASB).

James chapter 3, verse 13 asks the question, "Who among you is wise and understanding?" It is a rhetorical question that is in essence a challenge. We live in a time where there is a plethora of information available. There are so many opinions, life formulas and advice coming from many sources both secular and religious. How do we sort it out? How do we discern the truth from error? How do we determine what applies to our life situations? How do we handle the situations and challenges that we face daily? These are questions that plague even those of us who are highly educated. We actually find that the more we learn, the more we realize what we don't know. This drives some to keep climbing the educational ladder earning more and more degrees. Others may just step out of the race and depend on the opinions of the "experts." What we are searching for is understanding and what we need to attain is what the Bible calls wisdom. King Solomon was highly educated and raised in the palace under the greatest king ever – King David but he understood that in order to be effective as a king, he needed more than just knowledge. He needed wisdom. In this article, we will explore the source of true wisdom, the nature of wisdom and how to appropriate this wisdom.
Wisdom's Source
James chapter 3 along with the book of Proverbs speaks of two origins of "wisdom." There is the wisdom that is from above and the wisdom that is not from above. Proverbs chapter 9 personifies the wisdom that is from above as being secure, prosperous and satisfying. It calls to those who are naïve and lacking in understanding.
The wisdom that is not from above, Proverbs calls "folly" or "foolishness." It also calls the naïve but has nothing to offer but deceit and deception. James chapter 3 describes this "wisdom" as earthly, natural and demonic. So in essence the wisdom that is not from above is truly from beneath. It is the same as the folly described in Proverbs. It talks loud but "signifies nothing." It has nothing to offer but deceit and deception
The wisdom that is from above is that which comes from God Himself. Solomon knew this. So, when God asked him what he wanted, he asked for wisdom. He knew the source of true wisdom was God. James also knew this so he encourages those who lack wisdom to ask of God. (James 1:5)
Where else can true wisdom be found other than in the One who knows the end from the beginning? Scripture calls Him, "the only wise God" (Romans 16:27 NASB; 1 Timothy 1:17 KJV.) There is such a great divide between the "wisdom" of man and the wisdom of God that "the foolishness of God is wiser than men" (1 Corinthians 1:25 NASB). Recognizing that true wisdom comes from God will help us to discern the real from the counterfeit.
Wisdom's Nature
If true wisdom is from God then it should reflect the nature of God. Anything that comes from God flows out of His being/His nature. James 1:17 says that every good thing and every perfect gift comes from God. So, we can say that wisdom begins with God and flows from God. God is holy, good, righteous, just, faithful, kind, and compassionate. God is love. It should be no surprise how James 3:17 (printed above) describes wisdom. Let's compare his description with the aspects of God's nature.
| | |
| --- | --- |
| Wisdom | God's Nature |
| Pure | Holy |
| Peacable | The Lord is our peace |
| Gentle | Kind (lovingkindness) |
| Reasonable (willing to yield) | Compassionate |
| Full of mercy | Merciful |
| (Full) of good fruits | Good |
| Unwavering | Faithful/unchanging |
| Without hypocrisy | True/honest |
As you can see the wisdom of God would naturally embody the nature of God. Consequently, it would also impact our situations and provide an outcome that would be in line with His nature. James 3:14-16 says that wisdom apart from God has its origin in jealousy and selfish ambition and causes disorder and every evil thing. He continues by saying it is earthly, natural and demonic. This begs the question then of how can we attain true wisdom?
Appreciation of Wisdom
Two major things are needed to attain true wisdom. The first in order and in prominence is the fear/reverence of the Lord. Proverbs 9:10 reads, "The fear of the LORD is the beginning of wisdom and the knowledge of the Holy One is understanding" (NASB). We must come humbly before God acknowledging His holiness, awesomeness and sovereignty, etc. We must honor and reverence Him. Psalms 100:4 (NASB) tells us how to do this. The Psalmist says to "enter His gates with thanksgiving and His courts with praise. Give thanks to Him and bless His name."
Even in the natural we don't want to give anything to anyone who disrespects us. So, the first act of wisdom is to acknowledge the awesomeness of Him who is all wise. The second thing needed in order to attain true wisdom is found in James 1:5 printed above. We must ask in faith. Hebrews 11:6b (NASB) states that ".He who comes to God must believe that He is and that He is a rewarder of those who seek Him." In short, we must ask God for wisdom believing He will give it to us. We can trust God to give us what we ask when it is accordance with His will (1 John 5:14,15).
He delights to give us that which is good (Matthew 7:11). Once God grants us the wisdom then we have the responsibility to apply it. If we don't apply it, we will find ourselves in confusion and wondering. Our progress will be hindered and we will be in a state of unbelief. If we embrace His wisdom and carry it out then we will see God's power and nature manifested in our circumstances.
So, who is wise? The one who receives wisdom from God and executes it in a way that is in line with His nature.
Prayer
Let's pray. God, You are awesome and we love You. Thank You that in all of Your power and majesty, You are willing to impart to us a fraction of Your wisdom and understanding. Forgive us for trying to follow earthly wisdom rather than looking to You, the only wise God. I ask You now for wisdom in (fill in your own situation). Thank You for revealing to me the best solution, answer or plan. I rejoice over You, the only wise God. Amen.
Copyright © 2008-2015 Shermaine Jones
Read more about the writer: Shermaine Jones
---
Reader Comments...
2011-09-06 12:14:32
"This is such a good reminder as to how we should make decisions when things get difficult. Thank you, this is exactly what I needed!"
- Karen
2011-02-08 08:05:00
"Please do not print my comments in your email magazine. Thank you."
- Terri
2011-02-08 08:02:27
"What a powerful article. It is so timely. As I have been seeking God's heart and wisdom in all that I do. The prayer at the end touched my spirit and as I read it aloud, I know that this prayer will be answered from heaven. Thank you."
- Terri
---
Post Your Comment...
---