Fall Color Trends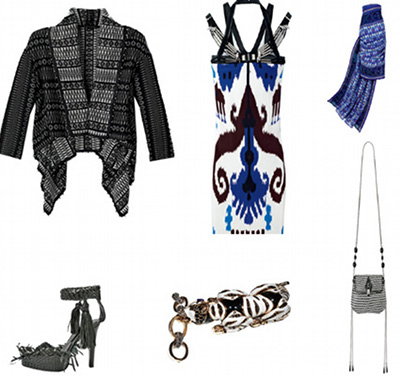 This winter can be a girl's best friend….
In my previous articles I have touched on color and patterns, stressing to keep it simple. Yet that doesn't mean never daring to stand out in a crowd. There is always a time and a place to spice it up and this winter is that time.
If you plan to tie a pattern or bright color into your daily or nightly attire, let that article of clothing be your building block. Always steer away from being too matchy, matchy. For example, don't wear a plaid jacket with orange and purple in it, add a purple hat, orange shoes, purple pants and orange hoop earrings! It may sound ridiculous, but that's what we sometimes choose to do. Color coordinating to this degree ages an outfit on any woman whether 18 or 70.
Instead, you can mix and match a little. You can pinpoint the color you favor most out of your patterned piece and then use that as your foundation for your top or bottom, but that's it. One pattern, pull a color from it and add one more piece top or bottom, clothing or accessory, and stop right there. That takes us back to good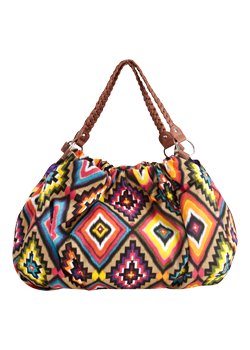 old simplicity.
When your bringing a pattern in it is best to keep it above the waist. Patterned bottoms tend to accentuate your lower body, sometimes more then you would like. Duly note horizontal stripes, especially if they are wide on top or on bottom, will Always make you look wider no matter what.
Additionally, when you have your pattern and color paired together, your shoe should be kept very demur, black, nude, brown. No color or pattern matching here. A suggested pattern that is favored this season is the tribal look. There are so many cute blazers, blouses, scarves and accessories out there that you can purchase to quickly update your look and stay in trend without spending a fortune. Stop by your local H&M; their floors are always flooding with trendy goodies.
Colors, really you can't go wrong, bright, demur, colors are great to play around with! Find out what your go-to color or colors might be, whatever brings out your facial features, and then run with them!
Until next time my little chic princessas!
Copyright © 2008-2015 Evie Phillips
Read more about the writer: Evie Phillips
---
Post Your Comment...
---