Light the Night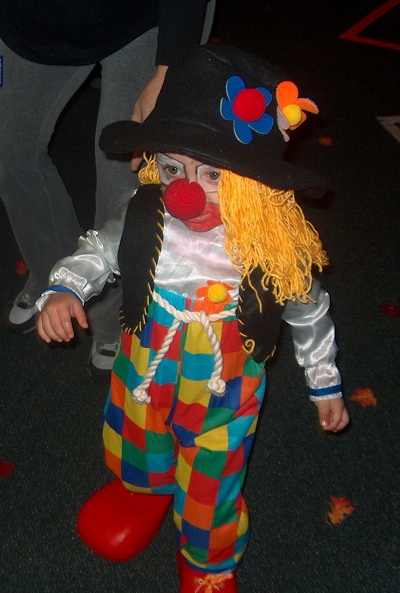 It's that time of year when we avoid certain aisles when we shop—no, not the candy aisles but the ones with the scary costumes. It can be frightening to your children and maybe to you, too! I certainly won't argue that the "holiday" of Halloween in our nation has been a growing concern for Christian parents.
What are followers of Jesus to do? Many have argued that this is a day that glorifies our enemy and so believe it is wrong to participate. For that reason some choose to not "celebrate" at all and pull their children out of everything related to it. Many churches have provided an alternative on Halloween night by celebrating the "Harvest" with a festival of games, hayrides and friendly costumes. This is exactly what I did for over 20 years as a parent and a Children's Pastor, blessing the kids of our church along with those who would come with them.
However, a few years back I was attending a Pastor's conference and was deeply challenged. Imagine with me that there is one day out of 365 days in the year when all the children that live in our community literally come walking up to our doors and ring the bell. This is immediately intriguing to me because I have a passion for children and believe that God has called me to share His love with them. As a minister, I pray for children to come to our church so I can share the good news with them. I also go to them through Good News Clubs in our public schools.
But on this one night, they are literally coming to MY home! But for the past twenty years, I have not been there to receive them. My house has been engulfed in the darkness because I was busy having a party at the church for all the kids who know Jesus. After all, we argued, our families need to be protected from this "worldly" holiday. So when the children came to us, the church of Jesus Christ was not at home. We were not there to welcome and receive the Lord's children, who did their best to dress up, hoping for some kind and friendly people to greet them with a smile and offer them some trea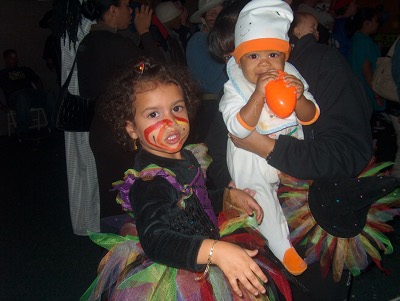 ts.
I am happy to tell you that for the past two years, my house lights were ON and my husband and I were there to welcome the children in Jesus' name! We were prepared with the best candy to bless them, as well as with some of the best gospel tracts that I believe are relevant for the kids of this generation. I met dozens of kids and many of their parents, too.
I enjoyed greeting them and complimenting them on their costumes—even the scary ones! You see, it's not about the costumes or the holiday—it's about the children. It is a joy and a privilege to welcome them to my home! My own children are grown, but if they were still living with us, this would be a family affair—encouraging my kids to welcome other kids and to be praying that God would bless them and draw them closer to Him. My heart's desire is to connect with the kids in my community and being there on the one night that they come to MY door has become a priority.
We still have a harvest festival at our church each year, but we purposely schedule it on a different night. We have also helped families host fun activities right in their yards on Halloween night, offering game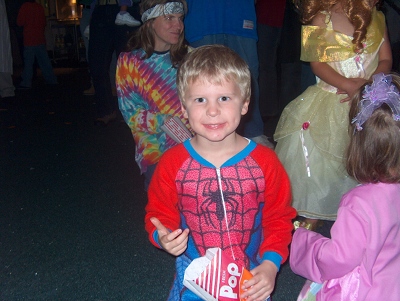 s and food as children come to them. There is a ministry called "Light the Night" where you can purchase a kit to help organize outdoor parties at homes that lift up Jesus.
There are also great pamphlets for kids that explain the gospel very clearly. They are available from American Tract Society and you can view and purchase them online and have them delivered to your door so that if you choose, you too will be ready! (www.atstracts.org--My favorites are: Costumes are Cool, but Heaven is Awesome; John 3:16; The Only Way; Tasty Treats for Trick-or-Treating—All are $2.50/20 pamphlets.)
Jesus said, "Let the children come to me" and that "you are the light of the world."
Prayer: "Dear Lord, please help us not to judge the children for the things that they do, but rather help us to be a light by purposely praying and preparing to welcome and love them in Your Name whenever possible. Thank you for showing your love and light to us; let us share it with others. Amen."
Copyright © 2008-2015 Dawn Sheridan Kollar
Read more about the writer: Dawn Sheridan Kollar
---
Post Your Comment...
---