Double (Even Triple) Those Recipes!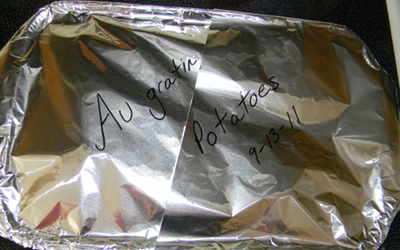 I have discovered, over the course of our growing family, some very practical and highly economical ways to feed my family. I once heard Michelle Duggar, mother of 19 children, comment that two of the most important jobs a mother needs to master are the arts of properly feeding and clothing her family!
I've always loved cooking, so the taste of recipe hunting and trying new dishes for my family is a joy to me. But . . . how do I do this economically?
Even if you don't have to prepare large meals every night for your own family, during this season of holiday get-togethers, you may very well need to stretch a meal or two. When you're gathered with grandparents, aunts, uncles and cousins, suddenly you may find yourself trying to double and triple your recipes. Here are some tips from a mom who feeds a family of ten every night! Hopefully, this will help take some of the stress out of your family traditions, whether it's your regular family dinner or an extended family gathering.
First, the majority of my standard recipes (tested, tried, and true by my family) are always doubled (sometimes tripled if company is coming to town!). It is simply cheaper to make two large pans of au gratin potatoes and freeze one for another night. Invest in a 16-quart stainless steel pot with glass lid (around $40 at the local store), and it's just as easy to make double or triple portions of split-pea soup, chicken noodle soup, beef stew, or your favorite chili as it is to make a serving for only one night.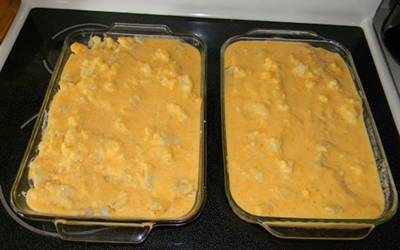 Soups and stews freeze beautifully, and they are oh so easy to pull a portion out of your freezer, let thaw for awhile, then place into your crockpot on low. All that's left to do is prepare your bread and salad . . . and dinner is ready!
A friend commented to me that her husband didn't like leftovers. But, with this method, after a while you will build up enough freezer meals that your loved ones will never think they are eating leftovers!
Another economical way to feed your family is to have a "clean out the refrigerator" meal night. My mother was famous for this. Many of our Sunday late night suppers will be Cream of Wheat or a "little bit of this" and a "little bit of that" from the fridge.
Pray and ask the Lord how He wants you to feed your family, healthily and economically. He is honored when we plan well for our family, and He will be faithful to show you what your meal plan should look like.
Sample Shedd Family Meal Plan
Saturday—"Meat" stew or soup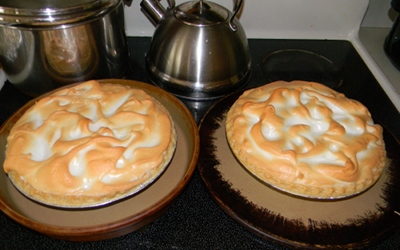 Sunday—"Meat" stew or soup (placed in the Crockpot while we are at church . . . leftover from Saturday)
Monday—Spaghetti
Tuesday—Soup, Stew, or Casserole
Wednesday—Leftovers from Tuesday (or pull one from the freezer)
Thursday—"Bean" meal with rice (i.e. Mexican Burritos)
Friday—Leftovers from Thursday (or pull one from the freezer)
**My daughter Sophia makes the bread each day.
**My son Stephen chops the salad each day.
**Olivia is our baker of yummy desserts.
Copyright © 2008-2015 Alyson Shedd
Read more about the writer: Alyson Shedd
---
Reader Comments...
2011-10-05 22:43:50
"Meal preparation is definitely an area where I need improvement. I am just learning what a wonderful help the crockpot can be in the kitchen. With the busy holiday season approaching now would be a great time to get some extra meals in the freezer. Thank you for the encouragement. Blessings, Theresa"
- Theresa
---
Post Your Comment...
---