< Back to Strength for Your Spirit
Living a Life of Joy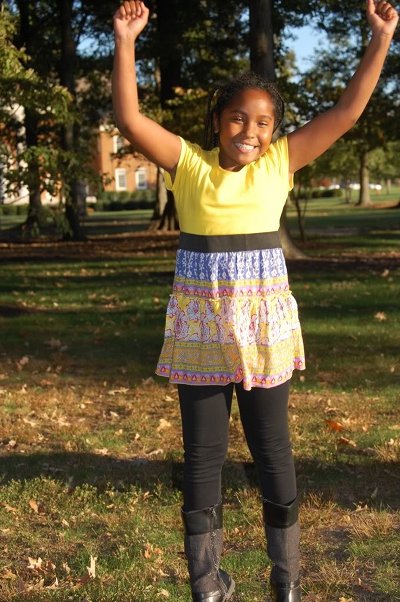 "These things I have written to you that My joy may be in you, and that your joy may be made full." John 15:11 (NASB)
"Thou wilt make known to me the path of life; In Thy presence is fullness of joy; In Thy right hand there are pleasures forever." Psalm 16:11 (KJV)
"…Do not be grieved, for the joy of the LORD is your strength." Nehemiah 8:10b (NASB)
"Once upon a time…and they lived happily ever after." These phrases maycall to mind many fairy tales from our childhood particularly tales that involved a maiden, an evil nemesis and a brave prince charming. The maiden would suffer much at the hands of the evil nemesis only to be saved by the handsome prince. They would get married and "live happily ever after."
I would venture to say that most of us live in between those two phrases. All of us face challenges, disappointments and even opposition in this life. There are women among us who are waiting for their prince to come. Others are dealing with the disappointment that their prince turned out to be just a "frog." Many may be wondering when the "happily ever after" part will manifest.
His name is Jesus the Christ, the son of the living God. When we receive Christ as our savior, we receive forgiveness of our sins, a place in heaven and an opportunity to have an intimate eternal covenant with the living God through Christ. So, one may ask, "What about the 'happily ever after' part?" I submit to you that the concept of enjoying one's life on this earth on a consistent basis is to be found in tapping into joy rather than living for happiness.
The Nature of Joy
There is an old saying that," happiness is dependent upon 'happenings'." If things are going well, we experience happiness but it is gone the moment something goes wrong. To live for "happiness" is to live a rollercoaster life – up today and down tomorrow.
Living a life of joy is like running a marathon on a level terrain. It is a life of peace and contentment marked by endurance, perseverance, and stability. Unlike happiness, joy is dependent upon one thing only – our relationship with Christ.
On the night of His arrest, Jesus taught His disciples the importance of abiding (staying connected) in Him and in His love. He told them that He was their life source and that they could draw from Him anything they needed (John 15:1-10). He then told them His purpose for stressing that truth. It was so that "His joy would be in them and that their joy may be made full (John 15:11). Psalm 16:11 states that in God's "presence is fullness of joy." Joy is also listed as part of the fruit of the Holy Spirit (Galatians 5:22, 23).
You see, the source of joy is not in our circumstances (the happenings) but rather in Him who has the power to make things happen. As we fix our gaze and set our affections on Him, we receive the joy that flows from His throne and hence from His nature. The fruit of the Spirit is an expression of the nature of God. Jesus' death and resurrection has made it possible for us to be connected into the life flow of God and receive His joy.
Hindrances to Joy
This would be incomplete without mentioning the hindrances to joy. Anything that would block the fruit of the Holy Spirit from being manifested in our lives would be a hindrance to joy.
We cannot live a life that grieves the Holy Spirit and experience joy. That life at best would be the "rollercoaster life." Galatians 5:16 (NASB) tells us that if we "walk by the Spirit we will not carry out the desire of the flesh." It goes on to say that the flesh and the Spirit are in opposition to each other (Galatians 5:17). It's not just what we do that can rob us of joy but also the meditation of our hearts and the words we speak (Ephesians 4:25-32).
The Benefits of Joy
Because joy flows out of the life flow of God with it comes strength. One of my favorite verses is found in Nehemiah 8:10b. It states, "The joy of the LORD is your strength." Note that it says, "the joy OF THE LORD." Compare this to what Jesus said in John 15:11 when He said HIS joy would be IN them.
Joy is not putting on a happy face. It is a disposition from within that flows from the heart of God into the lives of those who live a life of worship and dependence upon the living God. With this joy comes peace, and the power to endure life's challenges. This does not mean we will never experience grief or disappointment but it does mean that we will have the power to go through it and overcome it (Jeremiah 31:13).
Joy is a Decision
Lastly, not only is joy our inheritance in Christ, it is also a decision. Paul in Philippians 4:4 admonishes us to "rejoice in the Lord always." The word "always" indicates that this is a choice we need to make in any situation. This concept of choosing joy is also expressed in James' admonition in James 1:2 when he says to "consider it all joy when you encounter various trials."
Each day, hour or moment, the choice is ours. Will we chose to set our hearts on Christ and experience His joy, peace and strength while trusting Him for our circumstances or will we just live from circumstance to circumstance? Will we choose to run a race with endurance or ride the emotional rollercoaster?
I choose joy! Which will you choose? Let's pray.
Prayer
"Lord Jesus, I do love You and I do trust You. I entrust to You my circumstances and my concerns. I now choose to set my affections on You rather than on them (Colossians 3:1, 2). I choose to rejoice in You and in Your goodness for Your love is perfect and You never change. Fill me Holy Spirit with Your love and joy as You cleanse my heart from all hindrances. I embrace You this day as I release the things that grieve You. I thank You and praise You now. In Jesus' name, Amen."
Copyright © 2008-2015 Shermaine Jones
Read more about the writer: Shermaine Jones
---
Reader Comments...
2011-11-04 14:17:30
"I enjoyed this very much. The prayer in particular spoke to me. Good job. Thanks for sharing."
- D.
2011-11-03 19:54:26
"That was sooooo good. I choose joy! Thank you so much. Keep them coming, you are very inspiring."
- Dorina
2011-11-03 12:47:35
"Thanks Shermaine for writing such a wonderful article on Joy. So many people confuse happiness for joy. You did an excellent joy in distinguishing between the two. I am sure that this article will be a source of inspiration and encouragement to those who read it. May God bless you as you continue to submit articles that will be a blessing to your readers. "
- Marilyn
2011-11-03 12:32:43
"I choose joy! Great article!"
- D.
---
Post Your Comment...
---