Color Blocks add Some Spice To Your Winter Wardrobe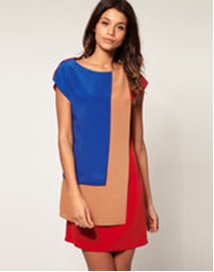 The fashion trend cliché is that every 10 years trends repeat themselves, but these days you have a plethora of options and it's all about making your style your own. I believe in dressing how you feel and hopefully that's as happy as a clam.
This winter strut your happiness by throwing some 70's inspired color-blocked clothing into your wardrobe. Not only does this add some flair, but many color block silhouettes are extremely flattering as they can give off an optical illusion of your figure and give you more color options to play with when choosing complimenting pieces.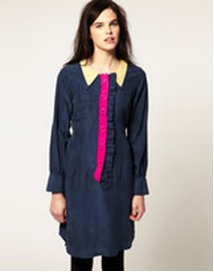 It is best to not go too crazy with too many different color blocks within one silhouette. If you stick within a two to three color range your style can jump up a daring notch or two. Furthermore this adds options for throwing on a patterned accessory, top or bottom.
The best silhouettes are provided by dresses and skirts. Pants and tops are also options, but the layout of colors is very pertinent as sometimes these cuts with implemented color blocks can give you a little bit of an overboard 80's look. I love the 80's, but you need to know where you're trying to strut these attire choices. Don't get me wrong though, there are some color block choices that are demure in nature for a top or bottom.
Less is more and color-blocked clothing can give you the best of both worlds. Check out some of the options that we have chosen via our photos. Put some spunk back in to your winter wardrobe.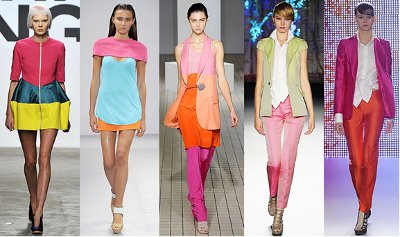 Copyright © 2008-2015 Evie Phillips
Read more about the writer: Evie Phillips
---
Post Your Comment...
---