< Back to Kitchen Keeper Recipes
Zucchini Fans With Herb Butter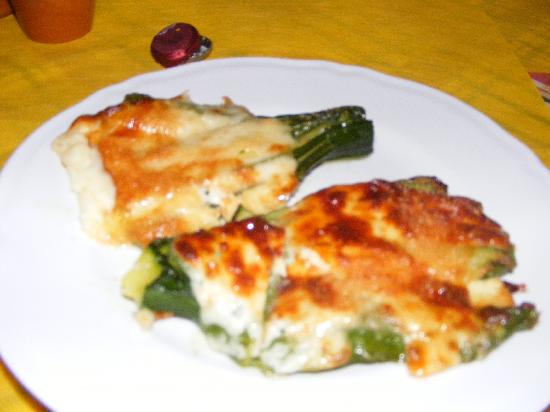 Here is a delicious way to prepare zucchini!
Ingredients:
1 Tbls. fine breadcrumbs.
2 Tbls grated parmesan
1/4 stick (6 Tbls) unsalted butter, softened
1/2 tsp. crumbled dried tarragon
2 Tbls minced parsley
Four six-inch zucchini
Directions:
In a small bowl toss the breadcrumbs with the parmesan cheese.
In another small bowl cream together the butter, tarragon, parsley, (salt and pepper to taste).
Keeping the stem attached, cut each zucchini lengthwise into four 1/4 inch-thick slices.
Spread some of the herb butter carefully between the layers, and press the slices together lightly.
Separate the slices slightly to form a fan and bake the fans with 1/4 cup water in a buttered baking pan in a preheated 400o oven for twenty minutes or until they are just tender.
Sprinkle the fans with the breadcrumb mixture and broil them under a preheated broiler about 4 inches from the heat for one to two minutes or until they are golden.
Serves 4.
Copyright © 2008-2015 DeeDee MacDonald
Read more about the writer: DeeDee MacDonald
---
Post Your Comment...
---