A Piece of Peace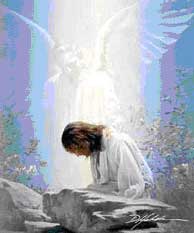 "Glory to God in the highest (heaven), and on earth peace among men with whom He is well-pleased- men of good will, of His favor" (Luke 2:14 AMP).
"Be anxious for nothing, but in everything by prayer and supplication with thanksgiving let your requests be made known to God. And the peace of God, which surpasses all comprehension, shall guard your hearts and your minds in Christ Jesus" (Philippians 4:6,7 NASB).
"Therefore having been justified by faith, we have peace with God through our Lord Jesus Christ" (Romans 5:1 NASB)
There is an old children's song that goes, "I've got the joy, joy, joy, joy down in my heart… I've got the peace that passes understanding down in my heart…down in my heart to stay." Last month we discussed the nature and the inheritance of joy. Well, the companion of joy and another part of our inheritance is peace.
There is so much happening in our world, our communities and even in our homes that can rob us of our peace. In this article, we will explore the value of peace, the source of peace and how to appropriate and hold on to peace.
The Value of Peace
Webster defines peace as "a state of tranquility or quiet" and "a state or period of mutual concord between governments." These definitions express the two general types of peace that people tend to pursue--peace in their environment and in the world (external) and peace within themselves (internal).
Wars are fought, treaties are made and leaders dialogue in hopes of achieving external peace. At the same time, people take vacations, partake in religious practices, engage in hobbies and entertainment and other means of escape in hopes of experiencing internal peace.
Internal peace is essential for our own emotional and physical health as well as our relationships with others. Just imagine a world where everyone had internal peace. There would be no war. Differences would be settled amiably for a companion to peace is contentment.
There are a number of enemies of peace that arise out of the sin nature but the most common ones are fear and anxiety.
Prior to the above passage in Luke, an angel of the Lord addresses the enemy to peace that was raging in the hearts of the shepherds as they beheld him. He simply says, "Fear not." (Luke 2:9,10 KJV) After the angel gives them the good news of the Savior who has been born then a multitude of angels join him. They continue by declaring praise unto God and a declaration of peace unto those "with whom God is well-pleased.' (Luke 2:11-14 AMP).
I submit to you that "those with whom God is well pleased" were those who were in right standing with Him. The Amplified Bible further describes them as "men of good will of His favor." There is a connection between the experience of peace and being in right relationship with God. It is the connection between having the peace of God and having peace with God. Note that in the Luke account that this peace was declared and bestowed from the throne of God through His messengers. This reveals the source of peace.
The Source of Peace
The source of true peace is God Himself. Jesus is called the "Prince of Peace." ( Isaiah 9:6) Gideon memorialized God as Jehovah Shalom – "The LORD is peace." (Judges 6:24) Jesus said to His disciples, "Peace I give to you; peace I leave with you…" (John 14:27) The peace that God bestows is not primarily the cessation of trouble (though at times He grants that). It is the disposition we can have as we go through the trouble. Jesus also said to His disciples, "I have told you these things, so that in me you may have peace. In this world you will have trouble. But take heart! I have overcome the world" (John 16:33, NIV).
This peace is listed as part of the fruit of the Holy Spirit (Galatians 5:22), alluded to in the description of love in 1 Corinthians 13:4-8 and promised in Philippians 4:7. In Philippians 4:7, peace is promised to be the result of choosing to worship and pray about everything rather than being anxious. This peace is the very peace of God. It is the peace people seek through various means and mediums which at best only provides relaxation. True peace that endures goes beyond mere relaxation.
True peace is experienced even in the midst of our life's challenges and responsibilities. The peace of God enables us to encounter and go through life's challenges with calmness and mental and emotional rest. This is seen in Mark 4:35-40 where Jesus was sleep in a boat during a life threatening storm. Once He was awakened by the frantic disciples, He stilled the storm and reprimanded them for their lack of faith. This reprimand reveals how we access this peace.
Appropriation of Peace
We access this peace by faith. Faith in the promises revealed in God's word and in our hearts. Jesus told the disciples before they entered the boat that they were going to the other side of the sea. It was in that word from Jesus that they could have placed their faith and experienced peace as they road out the storm. Peace is our inheritance but we must access it through faith - faith in God's word (His promises) and in His ability to fulfill them in our lives.
Finally, we must understand that this peace is the inheritance of those who have first attained peace with God. In order to access the peace of God that we have been describing, we must have attained peace with God. The good news is that the provision for this has already been made by God Himself. Romans 5:10-11 states that because of sin, we were enemies of God, but because of Christ's death, we have been brought back into right relationship with God (reconciled). When we receive this gift by faith, we are made righteous (justified) which enables us to have fellowship with God – our source of peace.
Where is your heart right now? Take some time during this holiday season to access the peace that the angels declared to the shepherds - the peace that only God can give. First making sure you have peace with God then by faith in God's word and through worship and entrusting your prayer concerns to God receive the peace of God. Let's pray.
Prayer
"Jesus, I thank You for dying for my sins that I may have peace with God. I now give You my concerns and place my faith in Your promises (list the ones appropriate to your needs). I thank You that You will never leave me nor forsake me. I now by faith receive Your peace that goes beyond human effort or understanding. Thank You for guarding my heart and mind with Your peace even in the midst of storms. In Jesus' name, Amen."
Copyright © 2008-2015 Shermaine Jones
Read more about the writer: Shermaine Jones
---
Post Your Comment...
---