Forgiveness Is a Gift of Love
I have a testimony to share. It's not mine. It belongs to a dear friend. A kindred spirit. It is an amazing story of how God calls us to greater depths of understanding His great mercies and unfathomable love when we feel completely incapable Then He equips us perfectly because of His abiding presence with us.
My friend was married for several years, perhaps 15. Her husband traveled. Together they ran a successful business. It was a comfortable marriage.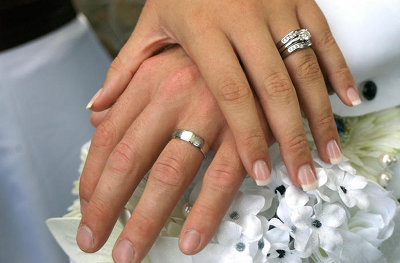 She and her husband had been invited to a gala and because of his out-of-town schedule, they were unable to attend. Not wanting the tickets to go unused…they gave them away. She found the tickets in a drawer in her husband's desk along with a letter of adoration from a female colleague. My friend was crestfallen, her life had changed indelibly. Her husband arrived home on Sunday evening to find his world changed too. So they stayed together…as a family for several years. She did everything she could to maintain her loving home, in spite of the betrayal. She trusted God. He carried her through.
Well, my friend has a beautiful heart for Christ. She relies fully on the Lord. He is by her side always. She is married to Him. She is a Eucharistic minister for her church. She goes into the hospital and delivers communion. On one particular Wednesday she arrived in the volunteer office to prepare her bread and wine. She scanned her roster to find the name of the woman who her husband had betrayed her with so many years before. Her heart was still. She pleaded with the Lord, telling Him she couldn't. He knew she could. She gathered her sacraments and went about her visits. She arrived at the woman's room. She found her sleeping. Sound asleep. The Lord had lavished my friend's situation in His grace and mercy.
Had it not been for the loving-kindness and tender mercies of Christ himself, my friend's heart would not have been coated with the oil of grace's abiding presence assisting her supernaturally so that her heart felt no pain, no anguish, no sorrow, no grief, no anger, no hurt . . . just the still, gentle, faithful, abiding presence of the Good Shepherd who keeps us from all harm.
I say, God is so gracious and good. . . in all things, and at all times.
I, myself, am learning that He will not keep us from what we feel we are incapable of handling. We are equipped in Him. He may give us tests that exhaust our resolve, but He will never forsake us.
"I am with you always" Matthew 28:20 (NKJV).
Copyright © 2008-2015 Samantha Ewing
Read more about the writer: Samantha Ewing
---
Post Your Comment...
---