Love You MiMi!
Last week, in the middle of my day, I received the best little voicemail ever.
"Hi Mimi! Call me! This is No-No. Love You! Bye!"
My granddaughter, Novi, is two years old now and pronounces her name No-no. Her Mom explained to me that she drops the second syllable on two syllable words and then repeats the first syllable. Ah, that makes sense and how smart of her Mom to figure that out! Since they live in California and I live in Pennsylvania, getting a message from Novi is better than a room full of milk chocolates!
It blesses me to hear her voice, to know she remembers me and that she wants to talk with me. Honestly, words are inadequate to describe the love that is in my heart for her and all my grandchildren. It's so deep and so powerful that the thought of them often brings me to tears. I will love them all my days because they are literally a part of me. I long for them to understand that they are priceless treasures to me and I will do everything within my power to let them know it!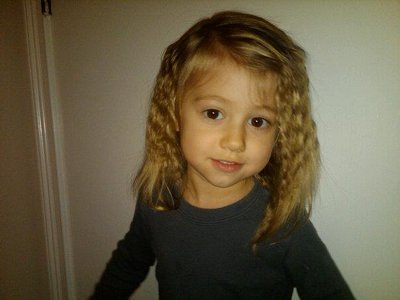 Today as I was re-listening to Novi's message, I heard the Lord whisper in my spirit that this is just how He feels about me! He longs to be in a relationship with me because His love for me is as real and personal as my love for my grandchildren. His love is pure and perfect with no conditions—it just is!
God did everything within His power to let us know that He loves us—He gave His only Son. You can make His day today by giving Him a call and expressing your love and desire to be together with Him for always!
"Hi Abba! Call me! This is Dawn-Dawn! Love You!"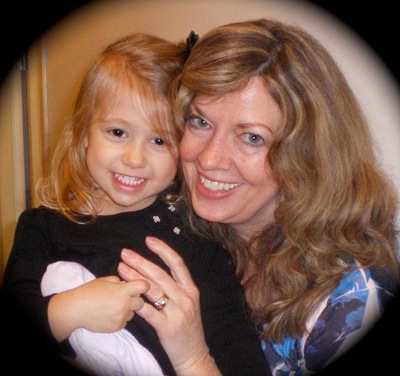 Copyright © 2008-2015 Dawn Sheridan Kollar
Read more about the writer: Dawn Sheridan Kollar
---
Reader Comments...
2012-03-08 13:06:13
"Dawn Dawn your baby sister is so proud of you! Loved the pics of Novi and Hudson...can't wait for the others to arrive!! Love you!"
- Darla Joy
2012-03-02 02:08:54
"What a wonderful article Mom! It's so true. God sure does know how to use His little ones to teach us truths about him. It's a great reminder for me :) Novi will treasure this write-up forever, I'm sure. Thanks for being such a wonderful MiMi!"
- Jessica
---
Post Your Comment...
---