Defending Your Faith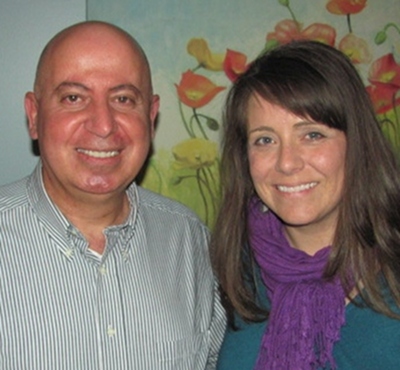 Have you ever been called to defend your faith? Has your life ever been threatened because of your belief in Christ Jesus? Until recently, I will admit, I took the freedom I have to practice my faith for granted.
In one sitting, around my dining room table, my appreciation for freedom was changed…forever. I have a dear friend whose family has spent generations defending the Lord Jesus Christ in ways most of us will ever experience.
My friend is Mack... His life is a testimony to the glory and greatness of Jesus. Some may consider Mack a modern day prophet. He has an uncanny ability to listen and receive the voice of God. He speaks righteousness in Christ's name. He claims, in the name of Jesus, the promise of Salvation to all he meets.
He uses the very words from Scripture that his maternal grandfather spoke over him when he was a young man:
"We all are sinners and fall short of the glory of God. (Romans 3:23 NIV-paraphrased) The wage of sin is death… [Physical and spiritual]. The Gift of God is eternal life in Jesus Christ."(Romans 6:23 NIV-paraphrased)

So simple…yet so powerful. He grew up hearing these words, imagining himself an old man at the end of his life saying them to himself and accepting Jesus and His promise of eternal life. God knew otherwise.
Abba

Mack, or Malek, is from Lebanon, a part of the world that has endured war and strife for generations. The town which Mack's father was from was originally named "Ruins." As a young boy of 12 or 13, Mack's paternal grandfather, who owned much of this hometown, met the Lord Jesus through an American Presbyterian Missionary. In 1964, he then changed the name of the town from "Ruins" to "Tower of The Kings."
Because of these American missionaries, both of Mack's grandfathers joined the Presbyterian Church and, more importantly, became preachers of the Gospel themselves.
Their faith was costly. Mack's maternal grandfather was stoned many times for preaching his beliefs, but God protected him. Years later, Mack met a Lebanese friend, who admitted to being one of the kids who used to stone and mock this preacher---Mack's grandfather. And it was mostly because of Mack's grandfather that he accepted Jesus as His Savior years later.
God brought beauty out of ashes.


El elyon-Most High God, the One Who Protects.


In 1975 civil war broke out and Mack wanted to join the Christian Militia to defend his family. His father, however, in an act of wisdom, sent Mack and his brother, Matthew, to the United States in 1978; in effect preserving the family in the event those who remained perished (they are all survivors).
Matthew and Mack resided in Rockford, IL studying at a local college and learning the American life. Mack pursued friends; Matthew pursued God. Matthew had committed his life to Jesus Christ back in Lebanon when he was in his teens and urged Mack to do the same. He was persistent and encouraged his brother to attend church with him on Sundays.
Mack always seemed to decline until March 18, 1979. That day he went to church. He made it clear that he did not want to be there, isolating himself to a corner of the balcony. It was there he heard the preacher speaking directly to him…saying the words his grandfather had prayed over him so many times…"We are all sinners and fall short of the glory of God."
Then he saw a vision from the Lord-screens passing before his eyes revealing his filthy sin-nature without God. He gave his life to Jesus that very morning and wept for many hours. He wept for who he had become and for not accepting the Lord before this moment.
Days later, Mack called his family in Lebanon to let them know what happened; he found out that on the same day he accepted Jesus as his Savior, his Mom was on her knees crying out before the Lord for his salvation. Mack didn't know his mom was praying for him, but God knows…always. He knows when we will turn our back on the world and our face to Him. He receives us with grace and begins work in us greater than we can ever fathom. Such was the case with Mack.


Yahweh-God's Divine Salvation.


Mack returned home to Lebanon after realizing that his friends were rapidly marrying and divorcing. He wanted what God wanted for his life…anything less would be insufficient. His life would be completely dependent on the Lord.

Mack's family faced great trials in the years between 1982 and 1990. On far too many occasions, Mack found himself a breath away from death. He had just passed a car when a bomb inside of the vehicle exploded. He was shot at by sniper fire, and a bomb fell in the spot Mack had been just 20 seconds prior. God's hand was present.


El-Roi-the Strong One (God) Who Sees.


Even still, Mack was bold…in God. He spent time distributing Bibles to young Muslims, who would in turn, bring The Book to their mosques. This sparked interest in the other youth. Mack was informed that some of the leaders were not happy, and his life was in jeopardy.
A few weeks later, the Lord woke Mack up at 2:30 am. He heard the Lord tell him to quit his job and leave the area immediately. Mack's boss had been staying with him while in from out of town. He woke him up to tell him that the Lord (who his boss did not have a relationship with), told him to quit his job and to leave. The Lord favored Mack again and his boss gave him his van to use. Mack escaped unharmed. He traveled to a safer Christian area. Two days later, the town Mack had been living in was full of chaos and carnageThe Lord had spoken…Mack listened.Mack later joined his family only to have to flee in 1985 across the sea to another safer Christian area. When his family was displaced, they left everything behind and it was almost impossible to find a job to support the family. Years before, Mack met Bob who attended the same church in Rockford and now moved overseas; this man would be the hands of God in Mack's life. The Lord sent a messenger looking for Malek, who would give Mack and his family an envelope with $1200. The money was from Bob's church.
Jehovah jireh-The Lord Will Provide.


One particular night, in the apartment building where his family lived, a Missionary was trying to get into her newly rented apartment across the hall with great difficulty. She seemed rattled and weary. Mack's mother opened the door and invited her to spend the night at their house. She calmed down after realizing that Mack's family is God-fearing and born again. Mack introduced himself to her early in the morning as they were having breakfast…talking and sharing about the Lord...Suddenly, the lady scurried for her wallet, inside was a slip of paper, on it was written the name Malek. A friend she met before moving to Lebanon told her about a friend he knew from Lebanon named Malek, but he didn't know an address where he could be found. The common friend was...Bob. God had brought them together. Still friends, close friends; she is married to a pastor whose sole desire is to serve God Almighty.
In 1990 Mack and his family immigrated to the United States. They live together in Virginia Beach, Dad, Mom, two brothers and his younger sister Diana, who is the light of his life.
I sat last night at my dining room table wrapped in the arms of the Lord, basking in the glow of the light of Jesus shining from my friend Mack. Mack embodies the love his grandfathers shared for the Lord and their God-given boldness. He dwells in God's love. He encouraged us. He spoke blessings over my husband, encouraging him to always place his hands on the heads of me and our children…speaking life over us as the spiritual leader of our home. He encouraged me to reject the words spoken over my past and to claim victory in the love of Jesus. He blessed our home, our children, our cars, our families. He anointed our heads with oil and left us with a home full of the Holy Spirit.

I have a plaque that reads "Be mindful to entertain strangers, for some have entertained angels unawares." Sharing a table with Mack was like entertaining an angel. I thank God for my friend, for he is a beautiful creation.
Copyright © 2008-2015 Samantha Ewing
Read more about the writer: Samantha Ewing
---
Reader Comments...
2012-03-01 10:50:26
"GOD brought Mack into my life in 2004. For 4 years Mack and I worked together on a CVB project. During that period of time I struggled terribly in Faith. Mack lifted me to the Lord and we prayed (something I wasn't very comfortable doing). It wasn't overnight but I began to Believe and Know that my Faith in God was the Way. "
- Deborah
2012-03-01 05:38:27
"Awesome man's awesome life story written by awesome woman. Doesn't get much better than that."
- Kristine
---
Post Your Comment...
---