< Back to Poems & Creative Writings
Cleansing Soul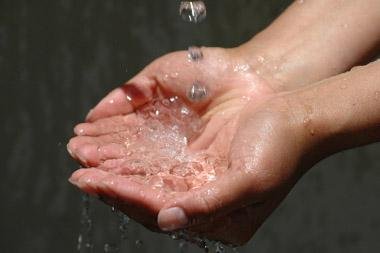 My prayers said, my requests made known, I waited for you.
You drifted in on the scent of Jasmine;
The air was warmed by your presence;
Time stood still while it invaded my senses.
Quietness roared in my ears as I waited for you to speak,
The sweetness of your voice
Pouring over me as anointing oil
Drew me into your very heart.
Love washed over me, and my soul was cleansed.
There is no limit to your love. It has no boundaries
For it is the Alpha and Omega love;
It has no beginning and no end.
It always was and always will be.
It courses through my veins as a rushing river
Flowing endlessly over the rocky crevices of my life.
I, of myself, cease to exist;
I take up my life in you, and we are one

Note: My first book, "From the Heart of a Woman", has just been published. It is a book that is taken from my prayer journaling over a period of years. It is a compiling of love letters and poems that I have written to my Lord. My letters and poems are conversations with Jesus, and I have included some of His responses to our conversations. They too are written in poetry. To get your own copy of the devotional book, "From the Heart of a Woman," click here to request it: contact@myfriendDebbie.com or visit Amazon.com HERE and order today!
Copyright © 2008-2015 Sylvia Hensel
Read more about the writer: Sylvia Hensel
---
Post Your Comment...
---