Silly String Hotdogs
Here's a great tip to make dinner fun for the kids! It's simple and fast and makes the children laugh!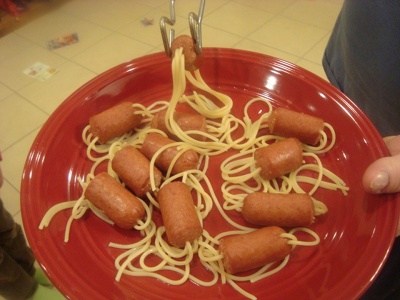 Believe it or not, my fire-fighter husband came home with this one! He proudly prepared it for "dinner" that night and the kids loved it! My kids think each hotdog looks like an octopus and giggle with delight!
I've included a couple of picture to show just how easy it is! Just stick the uncooked spaghetti right through the hotdogs and boil in water as usual. The outcome is Viola! That means "Fun" for kids! Enjoy!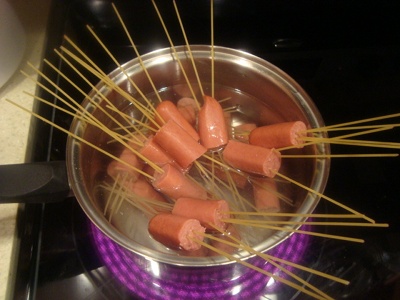 Copyright © 2008-2015 Dorena DellaVecchio, Ph.D.
Read more about the writer: Dorena DellaVecchio, Ph.D.
---
Post Your Comment...
---