Cookbook Consolidation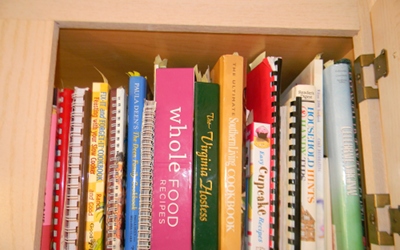 I love collecting cookbooks! I have a bountiful collection of cookbooks, ranging from beautifully illustrated decadent dessert books to southern comfort foods to healthy whole foods to yeasty, puffy breads to raw foods! Yes, I have developed an appetite for most foods ever created since the Creation itself!
A few months ago, I found myself feeling overwhelmed at the amount of recipes "locked up" in these cookbooks, just waiting to be tried out. If you're anything like me, you end up preparing the same recipes over and over again, because of either a lack of time or energy to pore over newer recipes . . . or simply because it's easier to prepare the tried, true and tested recipes that you know your family enjoys.
So . . . out of my desire to "unlock" my cookbooks and try new recipes, I asked the Lord for wisdom as to how to accomplish this without feeling overwhelmed.
This is what the Lord showed me. I hope that this system encourages you!
Step One: Go through all of your cookbooks and put a post-it note on each page you will want to photocopy. I had close to 50 new recipes tagged!
Step Two: Thumb through your recipe box and pull out your favorites or ones you still need to try. You will need to photocopy the "backs" of each card as well.
Step Three: Photocopy each recipe from either of the two sources above.
Step Four: Purchase three-ring 2" binders, along with Tab Dividers or several photo albums with the peel back pages (remember those?!) or scrapbook pages with the clear pockets to hold them in.
Step Five: Arrange all of your recipes by categories. Here are the categories that I used: Chicken, Beef, Fish, Legumes, Pasta, Soups, Sauces, Breakfast, Breads/Muffins, Desserts (A-J, K-R, S-Z . . . we love desserts!), Side Dishes, Salads, Dressings, Beverages.
Step Six: Mark your tabs, and start placing your recipes (you'll need to trim them down to size) in each category.
Step Seven: Mark the outside of the three-ring binder so your eye catches the right book when you need it.
Step Eight: Start meal planning so you will go to that category for that particular day. For example, one possibility could be:
Monday: Pasta Night
Tuesday: Chicken
Wednesday: Soup
Thursday: Legumes
Friday: Fish
Saturday: Beef
Sunday: Leftovers from Saturday
Now, it will be much easier to go to your "Soup Category" for Wednesday and make a new recipe. If your family loves it, then you have something new. If your family dislikes it, simply pull the recipe out, throw it away, and try something different the next week.
**Note: This project took about three weeks . . . a little each day. This would be a great summer project!
As a brief testimonial, I had always wanted to make my family Chicken Pot Pie, but I never had. With this new system, I was "forced" to make it . . . and my family loved it!!
Bon Appetit as you put "flesh and bones" to your recipe system!!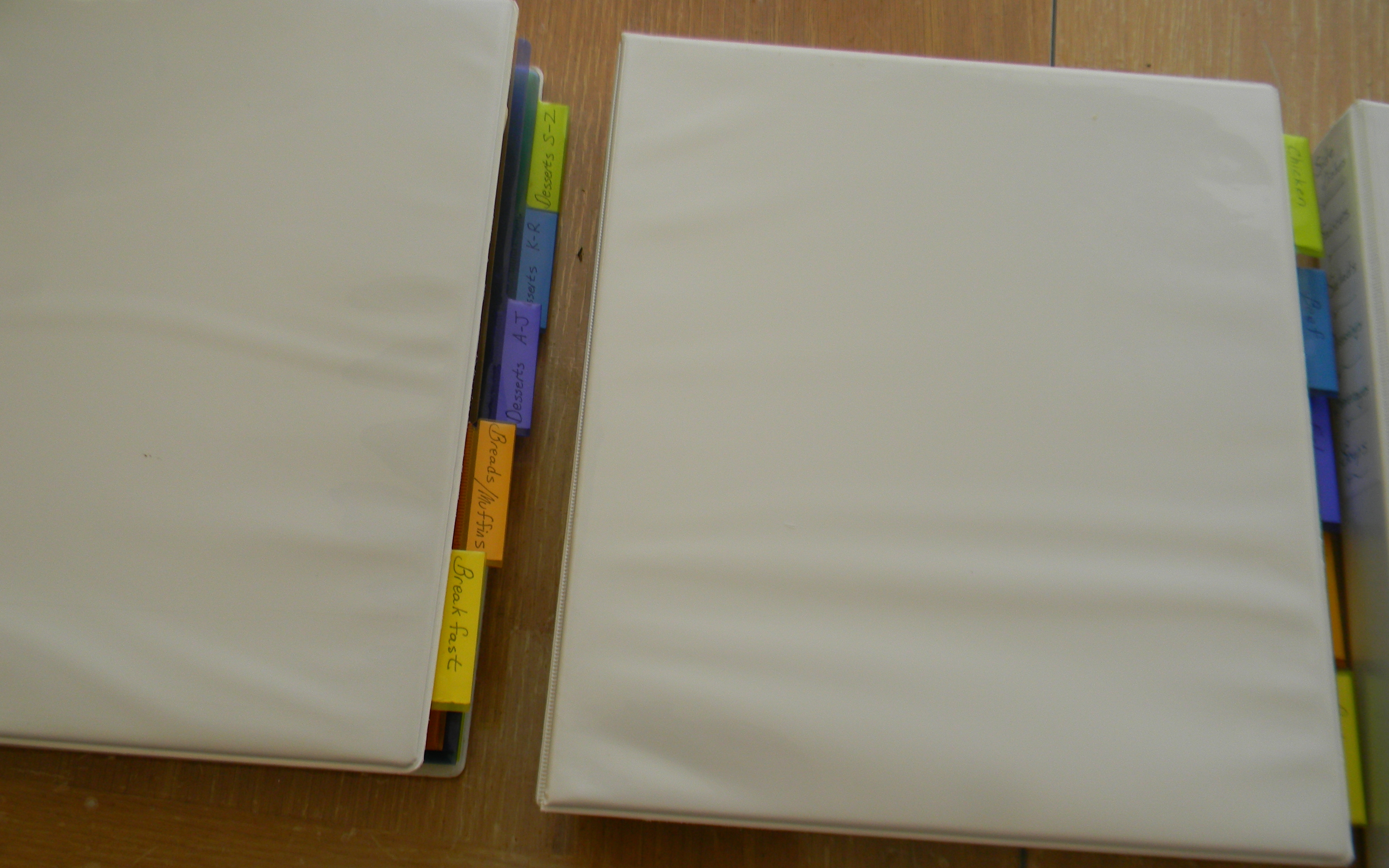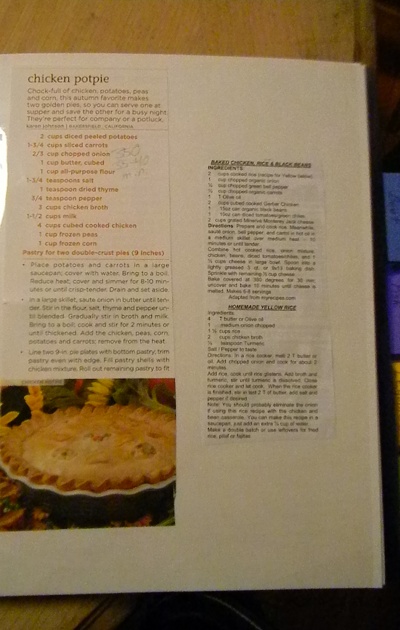 Copyright © 2008-2015 Alyson Shedd
Read more about the writer: Alyson Shedd
---
Post Your Comment...
---