A Prayer Of Love For My Husband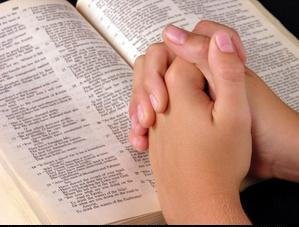 My heart yearned to write a love letter to the Lord. I prayed in earnest that He would impress upon me the words to write, words that would sing to His heart. I wanted to write a letter purely from Scripture. He answered my prayer…but not in the way I had expected. That is a quality I love most about the Lord, the unexpected answers.
My love letter to the Lord was a letter to my husband, and it was purely from my heart with a sprinkling of Scripture. It was blessed by the Lord. The words that flowed from my hand to the paper were a love letter from the Lord to my husband and me. It is a great and humbling gift to be used by the Lord. He blesses us when we ask in His will.
This is the confidence we have in approaching God: that if we ask anything according to his will, he hears us. And if we know that he hears us—whatever we ask—we know that we have what we asked of him (1 John 5:14-15 NIV).
As I wrote the words the Lord planted in my heart, it was revealed to me how deeply I love my husband. I realized that while we have had times of trial, He has blessed us and used our tribulations for good. He has secured in our hearts a love for Him and then for each other.
The Lord showed me when I honor and submit to my husband, I am offering worship to Him. Through my acts of love and kindness I am sowing seeds of righteousness in my husband's heart as well as my own. When I love my husband with God's heart, I am honoring the one who created us for each other. What a beautiful insight.
I believe with all of my heart that each moment of my life has been designed by God. I believe the Lord knew long before time that Rick and I were created to build a life here on earth-- together. No match maker this side of Heaven could have created a better union. I believe that the Lord gives us partners that we compliment. That's not to say it will always be complimentary.
He also knew that we would find ourselves in times of turmoil. He designed a plan for that too. His Word, His Word alone is the perfect prescription for marriage. In the Bible God speaks life over the blessed sacrament of marriage. "Let the husband render to his wife the affection due her, and likewise also the wife to her husband." 1 Corinthians 7:3 (NKJV).
My marriage is not perfect. But God's love is--for my husband and for me.
Prayer:
As we walk through life together, I pray that we would walk in His perfect will. I pray that we would always rely on the perfect love of our Lord and Savior Christ Jesus. I pray that we would seek the counsel of the Lord through His Word. I offer praise to the Lord for the joy I feel in times of trial as well as triumph. I give glory to the Lord for the love that I am able to offer to my husband in His will; sweet, unconditional, agape love.
Copyright © 2008-2015 Samantha Ewing
Read more about the writer: Samantha Ewing
---
Post Your Comment...
---