Are You Stressed?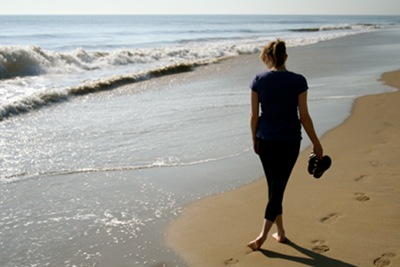 The big wedding day had arrived. The bride tried to keep eyes focused on the altar, far down at the end of the aisle. She quivered at the center of attention, with family and friends looking on every step. Her heels felt like tall stilts now. As she ascended the stairs up front, excitement and trembling took over, and she fainted. Dropping down, the bride disappeared into a billow of white chiffon, like a marshmallow in a microwave oven.
Unfortunately, this is a true story. I know, because I was in the congregation looking on, aghast, when stress overtook this poor bride. Small talk at that reception was quite lively, to be sure!
Even good stress, like starting a romance or a new career, can take its toll on a person's body. Doctors say that small cumulative stressors over time can do a great deal of damage if ignored. The Mayo Clinic reports, "Stress that's left unchecked can contribute to health problems such as high blood pressure, heart disease, obesity and diabetes." So, maybe it's time to pay attention to those recurring headaches, muscle tension, insomnia, fatigue, or other nagging physical problems that just might be signs of stress. Health professionals agree that managing stress over your lifetime is a proactive way to stay healthier longer.
Are you stressed? Make a plan of action to take control of the stressors in your life. Mental Health America, a nonprofit advocacy organization based in Alexandria, Virginia, polled a broad spectrum of individuals on how they cope with stress. The report found that: "when faced with stress, a vast majority of people, 82 percent, turn on the television, listen to music or read. Family and friends serve as a solid support for 71 percent of those polled. Prayer or meditation is a recourse for 62 percent and exercise sustains 55 percent." But, the first course of action is to identify the deep-seated issues or situations that are causing stress in your life.
Consider these ideas for stress reduction, and write down how you would implement each in your own life:
Identify causes of stress. Keep a journal or calendar to record what events, situations, people, places, or thoughts create stress in your life.
Pray every day. Quiet meditation and communion with God help focus attention on what matters most in life. Think positively on your blessings rather than dwelling on the negatives.
Exercise. Are you getting enough? Plan a routine that suits your physical needs to improve your quality of sleep and overall energy.
Get adequate sleep. Researchers also have revealed that chronic sleep deprivation may lead to physical ailments later in life.
Avoid foods or drinks like sugar and caffeine that may compromise overall health. Do you know how much sugar or soda you consume in a day? If not, start a food journal, or at least read labels for sugar content. Try slowly replacing your junk food favorites with healthy foods you also love.
Build a support network. Women need strong friendships to combat mental stress. Did you know that talking over a stressful problem with a friend can lower your blood pressure?
Put your problems in perspective. Find others in your community who need your assistance. Helping others helps you count the blessings in your own life.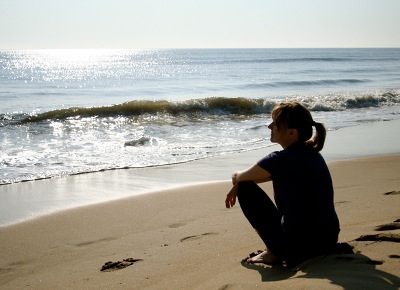 What's lacking from this list that might have caused a bride to faint at her own wedding? No breakfast? Too little sleep? She did get married that day, after taking a breather on the church pew while the congregation awkwardly waited. But, her body was trying to tell her something important. Stop and manage small signs of stress before they get out of hand.
Copyright © 2008-2015 Julie Strohkorb
Read more about the writer: Julie Strohkorb
---
Post Your Comment...
---