The Cleaning Power of Vinegar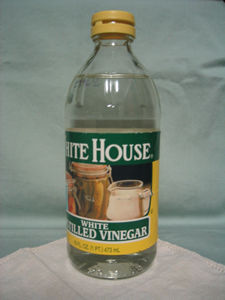 My new cleaning love is vinegar! For years my mom would go on about the benefits of cleaning with a common pantry staple. Lo and behold, at 37, I am finally heeding my mother's words of wisdom!
I struggle with a bit of OCD when it comes to housework. I adore, adore, adore a neat and tidy; fresh- smelling home. Recently I started to notice that I was experiencing reactions…headaches, nausea, dizziness when I would use chemical cleaners. I started to research and found a terrific resource at www.vinegartips.com. I have found a more effective and safer way to clean my home with white vinegar.
I will admit I still use a chemical cleaning agent for bathroom surfaces. I have tried vinegar on windows, mirrors and even my kitchen floor, though, and I will not use anything else.
Be blessed!
Copyright © 2008-2015 Samantha Ewing
Read more about the writer: Samantha Ewing
---
Post Your Comment...
---