< Back to Kitchen Keeper Recipes
Cake Box Cookies
Often times my culinary adventures come out of necessity. This particular recipe came from the desire to honor my husband and not run to the grocery story again! I found an unused box of cake mix and voila…CAKE BOX COOKIES. He loved the fluffy-cakey nature of these cookies. We did find, after a prolonged baking time, that when they are left a bit longer in the oven they come out light and crispy. Whatever your fancy…enjoy these super easy cookies!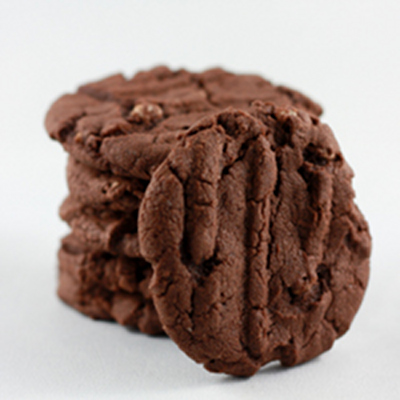 Ingredients
1 package of cake mix (chocolate variety)
1 stick of butter (1/2 cup) softened
Two eggs
1/2-3/4 cup nuts (pecans or walnuts)
1/2-3/4 cup chocolate chips
Directions
Preheat oven to 350.
Blend all ingredients together. Spoon on to greased cookie sheet.
Bake for 8-10 minutes.
Enjoy!
May the Lord bless you as you delight in treating your family to something sweet!
Copyright © 2008-2015 Samantha Ewing
Read more about the writer: Samantha Ewing
---
Post Your Comment...
---