Easter Traditions - Jesus and Easter Eggs?!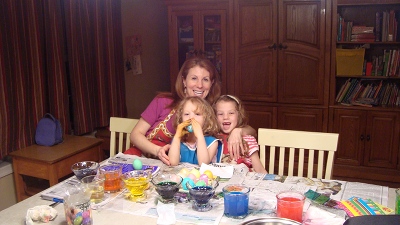 A fun family tradition is coloring Easter eggs. If you have young children and have struggled with the concept of the Easter bunny, here are some ideas that our family has enjoyed.
Instead of focusing on the Easter bunny and Easter eggs, we have found several resources and ideas that use Easter eggs to explain Jesus Christ and His Resurrection. The first is free!
We explain that in eggs, the chick is sealed away for a time. Then at a precise moment, new life breaks forth just like Jesus did from the Grave! Since Easter and Spring occur at the same time (at least in our part of the world), we also teach that with the change of seasons from Winter to Spring, new life appears everywhere.
We see this in eggs with baby chicks, and in nature with baby bunnies and baby birds. Did you ever wonder why Easter candy includes pink and yellow marshmallow chicks and bunnies?!
Pre-School Children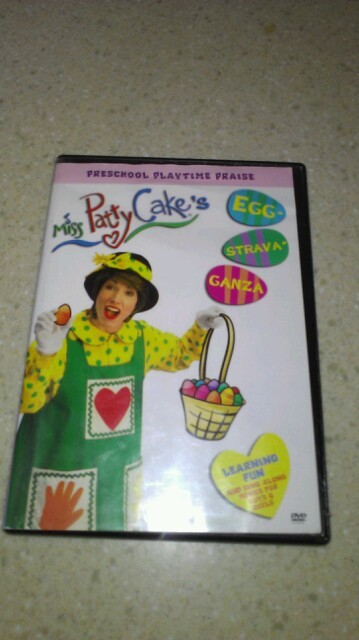 If you have pre-school age children, we found Resurrection Eggs. These are colored plastic eggs that have symbols of Christ and His Resurrection inside, such as: a donkey, a spear, a crown of thorns, a stone, etc. There is also an easy to understand parent booklet that you can read to explain the story and symbol found inside each egg.
We first saw these eggs on a preschool DVD by Miss Patty Cake titled, "Miss Patty Cake's Egg-Strava-Ganza." This DVD has been an incredible blessing to our family in reinforcing what we have taught them about Jesus Christ.
The DVD is available at: www.MissPattyCake.com and the eggs are available from www.familylife.com/eggs/
If your children are too young to color Easter eggs, in past years we have used construction paper, cut out ovals, and let our toddler color them.
Then, we dye eggs when the babies are asleep. However, one year, our six-year old participated in the construction paper eggs (even though it seemed beneath her) and designed her own work of art. She dubbed it her "warrior egg" because it had a cross on it. Then she created her own line of Easter greeting cards to send to extended family.
Elementary Age Children
You could also use this time of year to teach elementary-age children about the parts of an egg. The yolk is the part of a fertile egg that will feed the developing chick. The white spot on the yolk is called the germinal disk or the egg cell that will become the chick. The egg white is called the albumen and provides water for the developing chick. The white strands you see in the egg white are called chalazae (pronounced Shah-LAY-zee) and hold the yolk in the center of the egg. There you have it, a mini science lesson!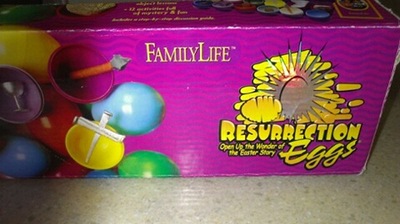 Older Children

If you want to bring older children in on the fun, coloring Easter eggs is fun at any age. But you can get creative too. Tired of wasting the actual egg?
Boil your eggs, peel them but save the shells. Then die just the shells. Yes, the pieces. Then place the pieces in a Mosaic, fasten with white glue that dries clear. Spray with Lacquer for shine. Presto! Your children now have there own personal Mosaic.
Of course, we ALWAYS use hard-boiled eggs because our children like to hide the eggs after they color and decorate them. A word of caution, keep a count of your eggs. We have colored eggs, hid them, and then forgot where and found it by the smell a few days later!
Also, our girls become mother-hens, literally. They use baskets, boxes, or create their own homemade "nests." All day they carry and watch over the eggs that they "put to bed." At night, the "nests" go into the refrigerator.
Remember to put the nests out of reach of little ones so they do not eat the colored eggs. The eggs will be out of refrigeration most of the day, which is too long to be safe for eating. Don't ask how we learned that lesson!
Our son loves to spin the eggs on the floor and likes to crush shells after he colors and decorates them. If you have boys, be prepared. Protect the girls' eggs because they "adopt" them and if they see one crushed, tears will result. Give your boy his own eggs!
Happy Easter to you and your family and you create your own meaningful traditions and memories!!
Copyright © 2008-2015 Dorena DellaVecchio, Ph.D.
Read more about the writer: Dorena DellaVecchio, Ph.D.
---
Post Your Comment...
---