The Clothing Journey - From Little Girls to Young Ladies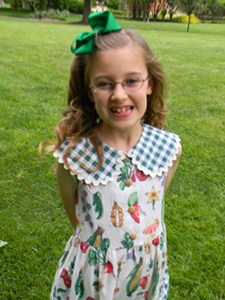 When my oldest daughters were becoming "young ladies," I felt somewhat lost as to how to dress my girls in a culture bent on destroying their innocence. I knew how to sew curtains and table runners and how to mend torn hem-lines, but not make dresses and skirts!
I felt completely overwhelmed with intimidation when we came face to face with families whose daughters only wore denim jumpers (that their mothers made), or prairie-type clothing.
At the time, it worked well because our oldest was only 10 years old. So, our girls fit right in to the large-homeschooling "look," that fit with our family lifestyle. I had even learned to sew matching Christmas dresses one year (jumpers). But, that ugly word "pride" was also being sewn into my heart. I felt our outward dress made us holier than everyone else. Ouch!
Two years after this clothing journey began for us, our oldest daughter turned 12 . . . and I'll never forget the day she very sweetly asked me, " Mom, I'll wear these dresses if you want me to, but could I start wearing more separates . . . skirts, more fitted (not too tight) shirts and turtlenecks, and could I possibly wear a pair of jeans?" (Not to mention that the bows in her hair needed to be passed down!)
She simply wanted to look like a young emerging woman and not a child. The older girls at our church service were experimenting with more fashionable looks as well. I sought the advice of a good Titus 2 friend, and she said, "Alyson, let your daughter embrace her femininity and desire to want to be attractive without looking 'trampy.'"
So, the journey began with a good friend who made 3-4 church skirts (more A-line to straight, not so "fluffy"), and my daughter and I went to Kohl's to find matching tops that would have a peplum look. The tie came around the waist, so she looked like she had a feminine "shape." We even allowed her to get her long hair layered a bit to beautify and frame her face more. Oh, and yes . . . we ordered her a pair of jeans from Lands' End (the only ones we could find at the time that weren't skin tight).
Now, she is 2 weeks shy of turning 15, and her wardrobe consists of long tunic-type sweaters and/or tops with matching leggings or pants. She still wears lots of denim and khaki skirts (A-line for comfort) with more fitted tees in the summer. Our most recent find was at Wal-Mart. We found some cute maxi-length dresses. Because they typically come in a spaghetti-strap style, we purchased some cute tees to go underneath. She loves wearing those to church with a pretty necklace or scarf to offset the tee. Oh, and we have a closet loaded with camisoles! You can pull the straps to the highest level to avoid cleavage showing.
Here is a list of the stores we can typically find what we need for the tight budget all of us re trying to follow,
Kohl's: Tops with camisoles; fun colorful summer skirts
Cato: Tops; beautiful skirts; tunics with pants
J.C. Penney: beautiful long plaid church skirts
Macy's: Tunics, sweaters, long skirts
Marshall's/T.J. Maxx: lots of modest clothing as well as immodest. We just have to sort through it all.
New York and Co.: dress pants; jeans (they have many styles that aren't "skinny")
Lands' End: jeans, tees (on sale only), pants
Hanna Andersson: skirts and tees (only on sales)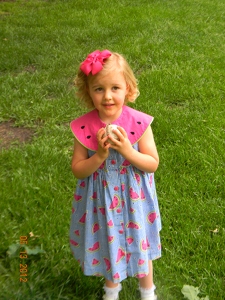 Of course, we have also discovered thrift stores! Now that we have landed our plane with the standards and styles we are comfortable with, we enjoy thrift store shopping. It is hit or miss, but God is always faithful to provide just what we need.
As we've prayed through this clothing journey with our six daughters, the Lord has been faithful and kept most conflict at bay. My greatest advice is just to keep communicating with the girls. They really want to please us. Allowing my girls to embrace their femininity with their desire to be beautiful is a natural, God-given desire. I have to ask myself, "Am I any different at age 47??"
In addition, our family loves to go swimming at the Y and the beach, so our swimsuits are ordered from Lands' End. We all have high neck suits with matching skirts.
Overall, our desire is simply to teach our daughters the value of modesty in a society that generally fights against us.
In Scripture, we read that
"The Lord does not look at the things man looks at. Man looks at the outward appearance, but the Lord looks at the heart" (1 Samuel 16:7 NIV).
It might seem like this verse excuses however we want to dress, regardless of what others thing or how it may affect us negatively. The context of this verse, however, is speaking about David's natural appearance and stature—things that David could in no way alter or change.
The way we dress, though, is typically a reflection of what is actually going on inside our hearts. The way we dress can also affect our spirits and cause us to portray certain attitudes, ones that may not appropriately represent the Lord Jesus.
Each family must determine what they deem as "modest" for their children. It is a never-ending journey as fashions continue to come and go! All of us are on this journey at a particular point, so grace for others is critical. The Lord does want us to use discernment without becoming judgmental. We need to constantly pray over both our wardrobes and our children's as well.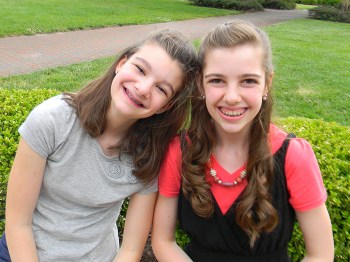 The two questions our family use when evaluating our daughter's clothing are:
Is my outfit "feminine"? [Caveat: when we hike in the Virginia mountains, we all wear hiking boots, jeans, and sweatshirts!]
Am I exposing or emphasizing my "private areas" meant only for my husband or future husband?
Finally, it is important to remember that the husband and father of the home should provide the ultimate evaluation of whether a particular outfit is appropriate, because he truly sees things as a man would see them!
Be blessed on your clothing journey—receive the Lord's grace, but be sensitive to the Spirit's conviction as well!
Copyright © 2008-2015 Alyson Shedd
Read more about the writer: Alyson Shedd
---
Post Your Comment...
---