Online Personal Stylists
Can't pick out that perfect dress? Need some help figuring out what works together? Online Personal Stylists are all the rage!
In light of all my research and love for helping others, I have discovered some new outlets for you ladies to up your style ante and save money in the process.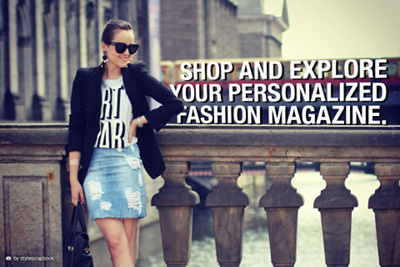 Personal stylists can be extremely pricey and sometimes of no help to you if they don't get you and your comfort zone. I've found some great sites for you all to get new ideas and the perks of having a "personal stylist" without the pitfalls.
www.RentTheRunway.com - Iabsolutely adore this site! In the midst of my bridesmaid debut our bride saved a pretty penny having us rent our dresses for her big day, but not just any old dresses, dresses that we dream about wearing. This site allows you to rent some of the most sought after fashion designers pieces for a specific amount of time and return them with free shipping included!!! They will even send you two sizes just to make sure your rental fits perfectly. Additionally, they will supply you with stylists to help dress you and make viable suggestions for your occasion based on your taste and price point.
www.Boutine.com - While visiting last February's fashion week I was handed some promotional items about this site and was intrigued by the overall concept. Boutine allows you to pick from various indie designers and create collections based on the pieces you have chosen and give other users a chance to follow you and like your collections. It also throws your favorite pieces from your collections into a store where you can guide your friends to purchase items and make a percentage of the sale. They also feature stylists on the site that create special collections for users to get ideas of their own.
www.Pose.com - Now this site can be hit or miss because you have to take the time to shoot the pictures of yourself and build up a good network to actually receive feedback. Basically you take different shots of your outfit and you can even tag the designer or online store that the piece is from. Then other users rate your look, comment and even make suggestions. The cool part is there is an application for the Android and iPhone.
These are all great websites to browse for ideas, make some cash and save some cash on some of the best fashions around the world.
Keep on being fabulous!
Style and Love,
Evie Phillips
Copyright © 2008-2015 Evie Phillips
Read more about the writer: Evie Phillips
---
Post Your Comment...
---