What Would You Say To the You of Yesterday?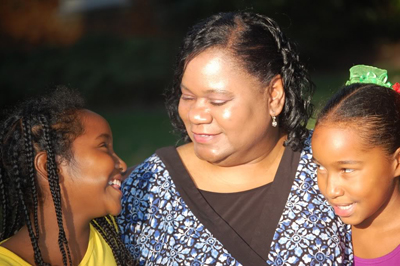 It's amazing to me to look back at old pictures or through my old journals and see just how much has changed within me as life has thrown its many curve balls. I'm sure we can all say that there are things in life that turned out just how we expected and then there are other areas that just really didn't measure up. The one thing I have learned though is that no matter what has occurred - sunshine, rain, hailstorms, or smiling rainbows, God can enable us to draw wisdom from it all. In trying to do such, I thought it would be fun to write a letter (from my 38 year old perspective) to my 18 year old self. You should try it, too. You may just glean some new, "behind the scenes" wisdom that you were unaware of before.
Dear "Always Trying to Find the Best In Things" Young Girl,
I would like to begin this letter by saying to you, you are much prettier than you realize. And you're not as fat as you think. You have such inner and outer beauty which people love about you, please try and see it too. You are so innocent and even a little naïve sometimes but that is okay . . . life will absolutely open your eyes to some truths. But don't let that change you. It's okay to try and find the positive in things. Just try not to be so heartbroken when you realize there are just some things that may not have a silver lining. It's okay and there is NOTHING more you could have done.
You are amazing! You have so many talents. Don't take them for granted. God gave them to you as special gifts and they are not as common or ordinary as you think. Treasure them. Cherish the fact that you love children - not everyone does. Help those children to find out what's great about them by first finding what you love about you. Continue to be strong but not because you feel that no one else really cares anyway but because it will be your strength that helps others learn to find their own. Help others by teaching them independence. It's okay to be a giver but make sure that what you're giving them will be knowledge and abilities to carry on - not just merely handouts.
You are a leader. You are significant. God is your Way and your Light and even though you cannot see the depth of that right now, it is what will keep you floating when all of life has seemed to be ripped out from under you. Hold on when times get tough - they will ALWAYS get better again. Hold on to family traditions and create a few new ones of your own. Family is MOST important and it is good food, conversation, prayer and laughter that holds it all together. Do your best in life but remember that in the end, all you can do is truly all you can do. Smile every day - even when you don't feel like it. It, at the very least, makes you look better. J Commit your grandmother's special recipe to memory. It will be your signature dish that all will love and appreciate. Most of all, never stop being you.
Love your forever friend –
You (20 years older)
Copyright © 2008-2015 Cindy Aitken
Read more about the writer: Cindy Aitken
---
Post Your Comment...
---