God's Glory First and Foremost - Part 1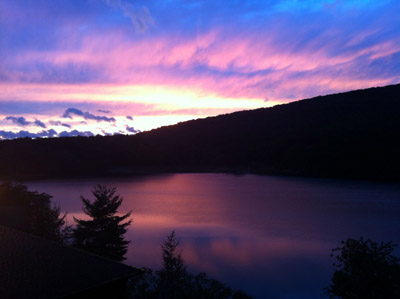 Recently, I've been rereading John Piper's classic work, Desiring God, and I'm finally beginning to understand the core value of the book. Piper writes, "The chief end of man is to glorify God by enjoying him." That means our goal, the thing that is more important to us than anything else in this world and in this life, is God's glory. It's not about us at all. It's all about glorifying Him.
As it says in Psalm 115:3, "Our God is in heaven; he does whatever pleases him" and what pleases God is bringing glory to His name. It's taken time for me to understand this. More than that, it's taken time for me to truly accept that God's glory is more important than me or anything I desire or plan for my life.
The Bible commands that we give God glory and the Psalms specifically encourage believers to give all the glory for everything to the Lord. This pleases Him in ways we will never know---at least until we see Him face to face in heaven in the beauty and majesty of all His holiness. Glorifying God now on earth takes the focus off of us, off of our problems, our desires, our abilities and weaknesses, and fixes our gaze on Him where it belongs.
The word "glory" is defined as "praise, honor, and thanksgiving," all things that belong to God. It is not just our responsibility to go seek His glory, it's our pleasure, our privilege and our honor! 1 Peter 5:6 says, "Humble yourselves, therefore, under God's mighty hand, that He may lift you up in due time" (NIV). When we humble ourselves as this verse describes, He has the freedom to use us and raise us up because He knows we will not be vying for attention or working for our own personal pride. He knows our heart and focus is solely on Him.
What a great joy and responsibility we have to be counted among those who have lived their lives to glorify God!
Copyright © 2008-2015 Courtney Pierce
Read more about the writer: Courtney Pierce
---
Post Your Comment...
---