When I Can't Get it Right...His Grace Covers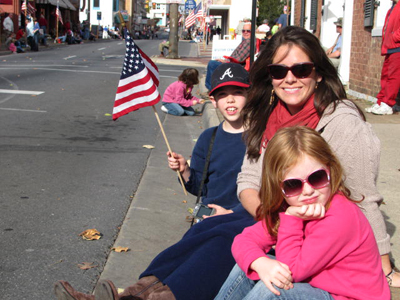 I ask for the Lord's mercy so many times in a day I lose count. I am constantly seeking His mercy. His forgiveness. As I meditate on the words of Psalm 51, I am met face to face with my greatest sin. I lack grace, most specifically as a mother. As I care and nurture my children; I find myself struggling with the balance of being in control without grace and letting God lead in His amazing grace. I feel as though I should walk through my home shouting "I am unclean!", just as lepers did in the time of Christ.
There are days I am overwhelmed by my inability to share grace and mercy with my children. The Lord must grieve. And it destroys me to think I am grieving the Lord in the call He desires most for my life: motherhood. He has called me out to share in the journey of their lives. He has entrusted me with these precious treasures. And yet, each day I repent for my inability to bestow upon them grace and mercy…even a fraction of the grace and mercy my Father in Heaven lavishes upon me.
In Luke 6:36 Jesus commands us to "Be merciful, just as your Father is merciful."
I cry out to Him, "Have mercy on me, O God, according to your unfailing love" (Psalm 51:1 NIV). He hears me and redeems my broken, haggard sin-nature. He makes me a new creation…each day. "Create in me a new heart, O God, and renew a steadfast spirit within me," (Psalm 51:10 NIV). He "cleanses me with hyssop" (Psalm 51:7 NIV). He cleans away the unmerciful and graceless acts of my days and plants seeds of hope and righteousness. "My soul yearns, even faints, for the courts of the Lord; my heart and flesh cry out for the living God," (Psalm 84:2 NIV). But, as I bask in His unfailing love; as my heart yearns to be filled with His presence; I do it again and again-I fall short of His grace. I turn from His face. We all do.
There is no measure of one sin against the other, they are all transgressions. As humans we put degrees on our sin. I stand proud because I am not an adulterer, but my sin of denying my family grace is just as bad. I stand proud because I do not kill, and again, my lack of mercy is no better.
I am a sinner and I need a savior. I need someone to wash me clean in blood and water. I need Jesus. Oh, Jesus! How mighty is thy name that a whisper on my lips makes the king of sin flee? How powerful is the blood of Christ that, even in my sinful human nature, I am washed white as snow. He is there to cleanse us. He is there to redeem us. He is there to give us new days…over and over and over. He gives us what we are so undeserving of; grace and mercy. "Blessed are the merciful, for they will be shown mercy" (Matthew 5:7 NIV).
Even when we fall short, He still covers us.
How amazing to serve such a loving, benevolent God. "O Lord, open my lips, and my mouth will declare your praise," (Psalm 51:15 NIV). We serve a Father in Heaven who gave His one and only son so that our sins may be washed clean in His blood. "God made you alive in Christ. He forgave us all our sins, having canceled the written code, with its regulations, that was against us and stood opposed to us, He took it away, nailing it to the cross," (Colossians 2:13, 14 NIV). He allows us to start afresh, as people, as women, as moms.
To read more thoughts from Samantha Ewing, visit her at http://sunshinelittleone.wordpress.com/
Copyright © 2008-2015 Samantha Ewing
Read more about the writer: Samantha Ewing
---
Post Your Comment...
---