< Back to Strength for Your Spirit
The Journey Through Disappointment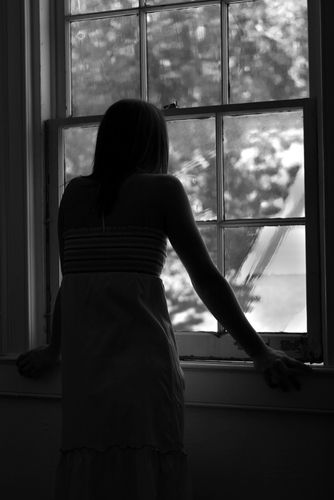 "As you therefore have received Christ Jesus the Lord, so walk in Him,"
Colossians 2:6 NASB
"…as it is written, 'But the righteous man shall live by faith.'"
Romans 1:17b NASB

"…the testing of your faith produces endurance. And let endurance have its perfect result, that you may be perfect and complete, lacking in nothing."
James 1:3b-4 NASB

When I was growing up, Christmas was a time of great expectation and wonder. My mom made it special with warm and cheery decorations and delectable sweet treats. Though my parents were separated, my dad made sure there were wonderful surprises under the tree. They were not followers of Christ so the religious aspect was not emphasized but it was a warm, exciting experience, nonetheless.
One Christmas morning offered a different surprise. Though the sweet treats and the warm decorations were all there, the toys were not. You can imagine my surprise when I came down the steps and there was very little under the tree. I felt a wave of disappointment come over me. My dad had not brought over any gifts. In the midst of the disappointment, a thought rose up inside me. I began to remember the kind of dad he had been to me, even though he and my mom had been separated for years. I remembered how dependable and faithful he had been. I remembered that he always fulfilled his promises. Then I realized that this was out of character, therefore, there must be a good reason.
So, I relaxed and enjoyed the day with what my mom had provided and the time with my extended family. My dad did come through later indicating that a problem had arisen preventing him from doing what he desired. Two things had helped me that day to move from disappointment to contentment. I remembered Dad's faithfulness and I was assured of his love.
The Problem
All of us have experienced disappointments in life. One of the greatest disappointments is unanswered prayer. Whether it is the death of a loved one, the end of a relationship, being passed over for a raise or even the outcome of an election, the valley of disappointment is a place of decision. This decision will impact how we will conduct the rest of our lives.
There are at least three paths we could follow in this journey through disappointment. They are the path of faith, the path of anger and the path of fear. Which path will we choose? Anger has flashing green lights and loud noises that are only a camouflage for darkness and hidden traps. Fear's path is glistening and bright, offering fake places of refuge when in reality it is cold, icy and slippery. It presents itself as a safe haven when it is actually a slippery path leading to very dark places. The faith path is quiet with trees in bloom, filtered sunlight and chirping birds leading to true peace and rest.
One path is the path of the Spirit and two are the paths of the flesh. How can we choose the right path in a moment of disappointment? We must pause and allow ourselves to remember.
The Cure
We must think past the disappointing situation and remember God's "track record." We must remember the times when He answered prayer and even made seemingly impossible situations possible. We also must remember His promises to us regarding our future. He said, "I will never leave you nor forsake you." (Hebrews 13:5b) Only the eternal God can make that promise for our lives on this earth are temporal. We will all leave our loved ones some day.
God also says, "He will withhold no good thing from those who walk uprightly" (Psalms 84:11c). As well as, He "shall supply all your needs according to His riches in glory in Christ Jesus" (Philippians 4:19). Lastly, He "causes all things work together for good to those who love God, to those who are called according to His purpose" (Romans 8:28).
These and many other promises are only realized on the path of faith. That is the path that leads to peace, love, joy, and righteousness. These are the qualities of the Kingdom of God (Romans 14:17). It is also the path that leads us to our Divine purpose and destiny. James 1:20 says that "the anger of man does not fulfill the purposes of God." Also, "there is a way that seems right to a man but it leads to death" (Proverbs 44:12). Lastly, fear is a spirit (2 Timothy 1:7) that is cast out by embracing God's perfect love (1 John 1:18).
We cannot figure God out. "His ways are higher than our ways and His thoughts are higher than our thoughts" (Isaiah 55:9). We can only trust Him. The exercising of faith doesn't stop with receiving Christ. It is a daily requirement for victorious Christian living as stated in Colossians 2:6 written above. Disappointments will come and go but God is interested in our response to them because He is coming for a Bride (Church) without spot or wrinkle (Ephesians 5:27). He uses those times to cleanse us of the things that are deep within that does not bring Him glory (James 1:2-4). He is coming for a mature bride. It is a maturity that can only be developed on the path of faith especially in the midst of disappointment or adversity (James 1:2-4). So, let's choose the path of faith so that we may journey beyond disappointment to maturity and be ready for His coming. Let's pray.
The Prayer
Father, I thank You for Your stubborn love and great faithfulness. Forgive me for following my flesh and acting/speaking out of anger, fear and unbelief. Today I choose to follow the path of faith as I trust Your sovereignty and remember Your faithfulness. I acknowledge that You are still on the throne even in times of disappointment. Help me to follow You. Fill me afresh with Your Holy Spirit as I now receive Your peace. In Jesus' name, Amen.
Copyright © 2008-2015 Shermaine Jones
Read more about the writer: Shermaine Jones
---
Post Your Comment...
---