Go Green For Spring!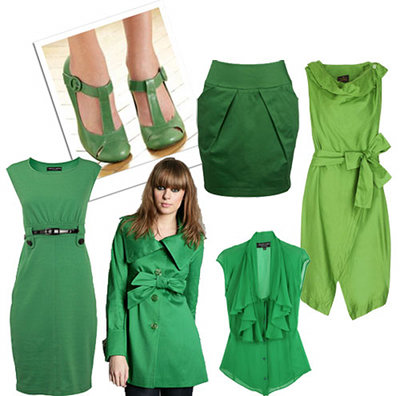 Ladies, "fashion faux pas" should no longer exist in your trend vocabulary. Why? Because frankly trends are no longer the dictator of how every woman should dress. The fashion industry keeps the concept going because many individuals wouldn't know what to hang on to for next season if there wasn't some sort of direction, but the reality is you should be tying all of your fashion's life experience into your wardrobe. You can even go off the beaten path once in a while to feed the craze of the color of the season or rebirth of the silhouette from seasons past.
After viewing the shows for New York Fashion Week I have realized that its not so much about what "they" (industry insiders) say is in, it's much more about how a plethora of "trends" have been exposed and you no longer have to wait every 10 years to see something pop back into the pages of fashion's high tier editorials.
Having style is something that is unique to every individual and should be based around what you already love to wear, coupled with taking risks on pieces that might not have caught your eye before or since the 80's, but by putting a fresh spin on it could prove compliment worthy. Listen, if you're only comfortable wearing a ratty t-shirt and your husband's sweats, well then I hate to burst your comfy bubble, but no-- that is not fashionable or stylish. Don't shun fashion because you're afraid or to wear pieces you love now or loved 5 years ago.
Keep the mindset that is open to the creativity of fashion! Don't shut out neons or florals, just because the fashion police claim they aren't "on trend" for the coming season. Plenty of days I look like I just stepped out of an outdoor rock concert and other days I look like I just stepped off of the Ralph Lauren yacht. Fashion is about how you carry yourself; it's about confidence and it's about being an individual.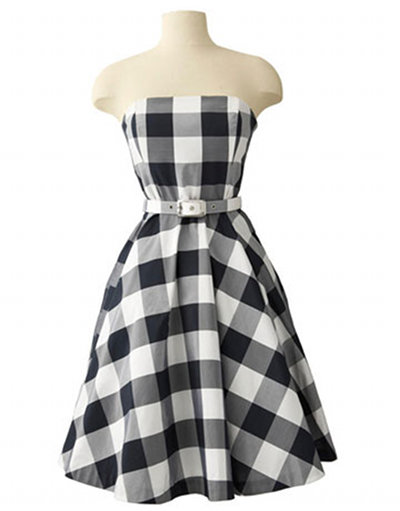 So don't let fashion get the best of you or the worst of you, just give it you…. and see what happens. Because these days there are no such things as fashion missteps unless you're just not trying at all. Or no such thing as "last season's trends" unless you're just buying to buy and they aren't staple pieces you can tie in to your wardrobe for the long haul. Experiment with a little bit of everything, always snatch up quality pieces, staple pieces for each season and keep reinventing your look by styling them together or apart. But don't run away from a concept you love just because some "fashion insider" said it was a no, no.
Be you, stay beautiful, stay unique and keep all your style alive via the use of every "trend."
INCOMING –
New styles to introduce to your wardrobe or bring up from the basement!
BLACK&WHITE – This little duo was all over the runways. Talk about an easy combination to tie back in to your everyday. Try out black and white color blocking ensembles or even bring in just one piece to spice up your look without being super pretentious.
GREENERY – You should know by now that emerald green is the color of the year according to Pantone. Honestly, any green this year is a go! Look into mints, deep forest greens, and mossy greens. It is one of those colors that truly goes with just about every skin tone and hair color.
Copyright © 2008-2015 Evie Phillips
Read more about the writer: Evie Phillips
---
Post Your Comment...
---