< Back to Strength for Your Spirit
He is Peace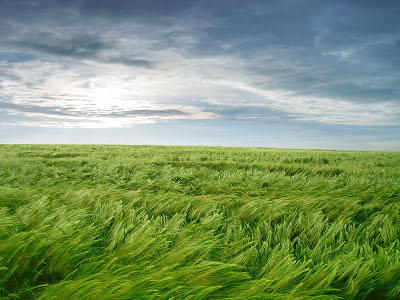 I would like to share with you a special passage in the Bible from 1 John which has been significant to me recently.
"That which is from the beginning, which we have heard, which we have seen with our eyes, which we have looked at and our hands have touched-this we proclaim concerning the Word of life. The life appeared; we have seen it and testify to it, and we proclaim to you the eternal life, which was the Father and has appeared to us. We proclaim to you what we have seen and heard, so that you also may have fellowship with us. "
"And our fellowship is with the Father and with His Son, Jesus Christ. We write this to make our joy complete. This is the message we have heard from Him and declare to you: God is light; in Him there is no darkness at all. And if we claim to have fellowship with Him yet walk in the darkness, we lie and do not live by the truth. But if we walk in the light, as He is in the light, we have fellowship with one another, and the blood of Jesus, his Son, purifies us from all sin. If we claim to be without sin, we deceive ourselves and the truth is not in us. If we confess our sins, He is faithful and just and will forgive us our sins and purify us from all unrighteousness. If we claim we have not sinned, we make Him out to be a liar and His word has no place in our lives. "
"My dear children, I write this to you so that you will not sin. But if anybody does sin, we have one who speaks to the Father in our defense-Jesus Christ, the Righteous One. He is the atoning sacrifice for our sins, and not only for our sins but also for the sins of the whole world." 1 John 1:1-2:2.
I rest on these words like a big downy feather bed. I lay my head on the Truth of the Lord. I am comforted by the undeserved purification and washing of my sins. I am humbled by the righteousness of God that fills me and heals my hurts and sets in my Spirit, Joy, unspeakable Joy. The Joy of Christ. The more I get to know Christ, the deeper I dig into the heart of God, the greater the Joy I feel in all circumstances. Getting to know Jesus leads to complete Joy. Joy and peace in all circumstances lends to immeasurable security, confidence, and strength in the midst of any trial.
"The Lord gives strength to his people; the Lord blesses His people with peace." Psalm 29:11
I am learning that fellowship with God is the answer to loneliness and the key to healing hurts. He makes us whole through His perfect love and grace.
He promises to fill us with His Joy and Peace. (Galatians 5:22) When we accept His atoning sacrifice, the blood of Jesus Christ, we are made righteous: right with God.
"The righteous will live by faith…so that by faith we might receive the promise of the Spirit." Galatians 3:11, 14.
We are His precious children. He loves us wholly and undeservedly. He is abundant in His goodness and gentleness. He washes away the sins of our past and our future. He offers forgiveness for our transgressions. He heals our hearts so that we may love Him fully without a shroud of pain and frustration. He lets us be ourselves; beautiful new creations in Christ.
"Therefore, if anyone is in Christ, he is a new creation; the old has gone, the new has come!" 2 Corinthians 5:17.
He heals us so that we can love others with the abundant, agape, love of Christ. His peace dwells deep within us so that we may be humble servants of His Joy in all circumstances.
I am grateful to be a child of God. I look back on the days of my youth and could be overcome by my transgressions and heart ache and the loneliness that permeated so many of my days, yet I chose to be overwhelmed by the rich love and covering of my Lord that follows me through every moment.
He has set in my heart. . . a peace. . . that even in the most trying times, allows me to see His Light . . . the Light that pulls us from darkness. . . the Light that pulls the whole world from darkness and gives hope to the hopeless and peace to the weary.
"Even in darkness light dawns for the upright, for the gracious and compassionate and righteous person." Psalm 112:4.
Prayer:
"Lord may I know Your peace today, may I be covered with Your love; please forgive me for the things I have done that have displeased you and I ask that you make me right with You, so that Your righteousness may be a shield to me. Heavenly Father, I know that You love me and that You want the best for me. I want to have Your peace and love and joy in my life everyday. Thank You for making that possible through the loving relationship I can have through Jesus. Thank You for Your blessings. I ask that You continue to bless me so that I can be a blessing to others! In Jesus' name, I pray, Amen!"
Copyright © 2008-2015 Samantha Ewing
Read more about the writer: Samantha Ewing
---
Post Your Comment...
---